Homeopathic Remedies for Abnormal Uterine Bleeding Treatment
Homeopathic Remedies for Abnormal Uterine Bleeding Treatment
What is Abnormal Uterine Bleeding (AUB)?
Abnormal uterine bleeding stands for heavy or prolonged bleeding from the uterus. The bleeding may occur in between periods and if it lasts more than usual than it is known as abnormal uterine bleeding. It can also be called unusual uterine bleeding from the vagina.
The menstrual cycle is a normal condition when it becomes heavy and restricts you from work, it is a medical condition that needs to be treated. The normal menstrual flow can last for five days and it returns every 21 to 35 days.
What are the Symptoms of AUB (Abnormal Uterine Bleeding)?
Some signs and symptoms of this condition are:
Heavy menstrual bleeding is also known as menorrhagia
Bleeding after coitus
Bleeding during menopause
Passing of large clots in the menstrual cycle
Long periods that last seven days or longer
Causation of Abnormal Uterine Bleeding
Uterine fibroids
Uterine polyps
Birth control pills
Intrauterine device (IUD) it is a T shaped device to prevent pregnancy
Uterine cancer
Cervical cancer
Ovarian cancer
Vaginal cancer
Use of blood thinners for anticoagulation
Platelet dysfunction
Early pregnancy or ectopic pregnancy
Miscarriage
Hormonal changes during menopause
Infection of the uterus
Thickening of the uterus lining or wall
Excessive weight gain
Excessive weight loss
Bleeding disorders
Endometriosis
Complications
Anemia
Endometrial cancer
Low blood pressure
Shock
Even death may result if instant treatment is not initiated.
Homeopathic Treatment for Abnormal Uterine Bleeding
Homeopathic remedies for AUB provide a natural, safe and effective cure. In homeopathy, natural remedies for abnormal uterine bleeding are available to manage the excessive menstrual bleeding, prolonged heavy periods, bleeding in between periods and bleeding occurs after coitus.
The best homeopathic medicines for abnormal bleeding of the uterus are Thlaspi, Sabina, Trillium Pendulum, Phosphorus and Ferrum Met. Homeopathic medicine can be selected after going through their characteristics.
Homeopathic Remedies for Abnormal Uterine Bleeding
Thlaspi – Homeopathic Medicine for Abnormal Bleeding With Prolonged Menses
Thlaspi is made from a plant known as Thaspi Bursa Pastoris commonly named Shepherd's Purse. It belongs to the natural order cruciferae. It is an ideal natural remedy for abnormal uterine bleeding when the menses last too long. The duration may last from one to two weeks. Menses are profuse in nature with the expulsion of clots. Bleeding is followed by severe cramps and uterine colic. Prolonged menses also cause exhaustion. A tendency for frequent periods is also present. It is one of the best homeopathic remedies for prolonged, frequent and profuse periods in cases of benign tumors of the uterus.
Sabina – Homeopathic Treatment for Profuse Abnormal Bleeding
Sabina is made from the fresh and young branches of a plant named as Juniperus Sabina or Savine. It belongs to the natural order of Coniferae. It is one of the top medicines to treat abnormal uterine bleeding. The patient of this medicine suffers from profuse menses. The bleeding is bright red and gushing in nature with dark clots. The blood may be offensive in nature. Slight motion makes the bleeding worse. Pain from the sacrum to the pubis is present with profuse bleeding. The pains are contractive and the menses last for a long duration. This medicine also works wonder in cases of profuse bleeding with uterine tumors and intermenstrual copious bleeding.
Trillium Pendulum – One of the Top Homeopathic Remedies for Abnormal Uterine Bleeding
Trillium Pend is made from the fresh root of a plant known as a three-leaved nightshade of the natural order Smilaceae. It is an effective natural medicine for abnormal uterine bleeding which is bright red and profuse in nature. The bleeding is accompanied by backache and pain in the hips. Bearing down sensation is present in the pelvis that becomes worse while standing and walking. Profuse bleeding may result in fainting and dizziness.
Phosphorus – Homeopathic Cure for Inter-Menstrual Bleeding
Phosphorus is beneficial in cases of abnormal uterine bleeding and it manages the inter-menstrual bleeding as well. The patient may suffer from lengthy and profuse menses. The bleeding is bright red in color. Bleeding may result in backache and great weakness.
Ferrum Met – Homeopathic Medicine for Abnormal Uterine Bleeding
Ferrum Met is another choice to consider in uterine bleeding when the flow of blood is pale, watery and profuse in nature. Even the smallest movement gives rise to the blood flow. The bleeding is prolonged and during menses, the face of the person gets fiery red and at times, followed by ringing in ears. Marked weakness is also present along with the above symptoms. Females needing this medicine also suffer from Anemia.
Sepia & Ipecac – Best Homeopathic Remedies for Abnormal Uterine Bleeding
Sepia is prescribed in cases of abnormal uterine bleeding when it arises after sexual intercourse. In addition, it is also an effective medicine for profuse periods where the flow becomes most profuse during the night. The bleeding is accompanied by bearing down pain in the pelvic region. Irritability and sadness may also accompany a headache during menses.
Ipecac – Homeopathic Cure for Profuse Bleeding with Nausea or Vomiting
Ipecac is made from the dried root of a plant known as Cephaelis Ipecacuanha. It belongs to the natural order of Rubiaceae. It is an ideal remedy to treat cases of an abnormal bleeding of the uterus when excessive blood flow is present with vomiting or nausea. Nausea or vomiting is almost constant in such cases. The color of the blood is bright red and copious in nature. Large clots may also observe in the blood. Cutting pain around the umbilicus region is also attended. Headache, dizziness, and chilliness may accompany with great weakness due to excessive bleeding. Periods may occur every fourteen days when the patient needs this medicine.
Calcarea Carb – One of the Top Homeopathic Remedies for Abnormal Uterine Bleeding or Early and Prolonged Periods
Calcarea carb is an effective treatment for abnormal uterine bleeding when there are early, excessive and prolonged menses. Periods arise fortnightly and tend to last around two weeks span. Vertigo may also present during menses. Other attending characteristics during menses are labor-like pains in the abdomen and back, pain in hip bones, anxiety, headache and restlessness. Weakness in the legs is also observed due to frequent periods.
Ustilago – Homeopathic Remedy for Abnormal Uterine Bleeding of Profuse, Dark Blood
Ustilago is prescribed for abnormal bleeding of the uterus when there is profuse, dark blood. The blood is in coagulated shape and may develop long, black strings. The odor of the blood is fetid. Extreme pain occurs during periods. The patient may complain that bleeding lasts for ten to fourteen days. It is also recommended for frequent menses that occur every three weeks with clotted, dark blood.
Note: Medicines mentioned here are for information purpose only. Kindly do not self-medicate.
Fill the Comment Form below.
You can write about your problem To Dr. Arsalan Rauf and receive a reply on How Homeopathy can help in treating your disease or illness.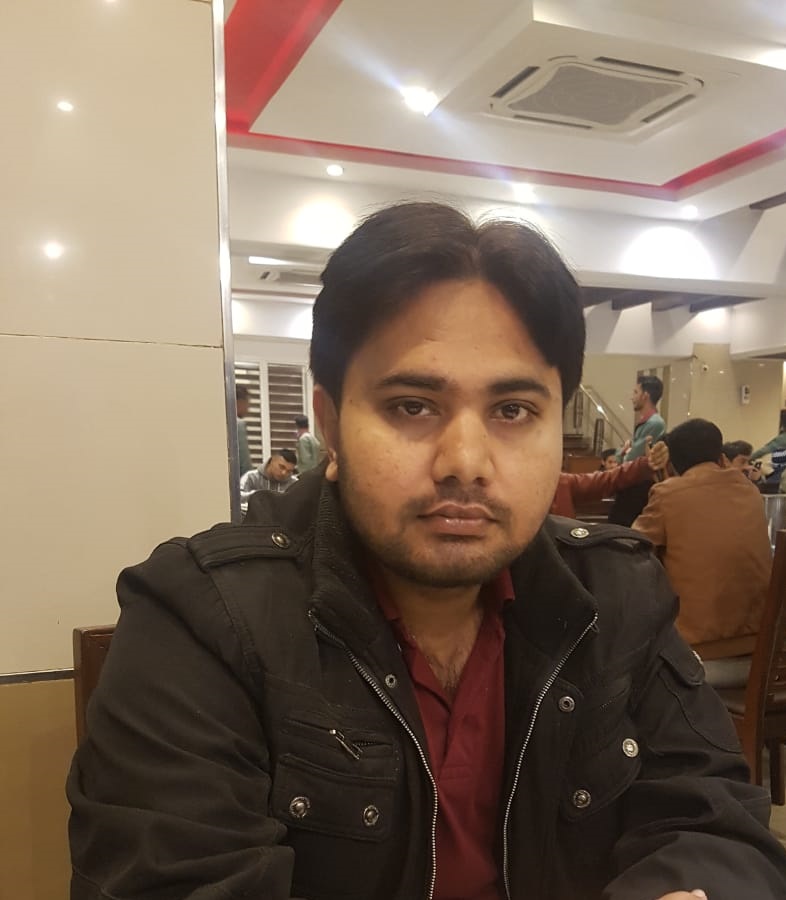 I had accomplished D. H. M. S in 2008, I have been into practice (in Rawalpindi & Islamabad) for more or less 14 years. During my practice, I have been treating acute as well as chronic disorders. I had also completed MHS (Masters of Human Sexuality) in 2014 from SAIHS. Covid-19, Dengue fever, Genetic Disorders, Auto-immune Diseases, Sexual dysfunctions and disorders in males as well as females attract my attention, therefore, I love to solve these cases.
Apart from Homeopathy, I am M.A in English Literature from Punjab University. I have been teaching English at Post Graduate National College Rawalpindi for 7 years. So I am holding two noble professions. I have written more than 7000 articles on different subjects. To be more specific I have authored different websites as well.