Homeopathic Remedies for BV – Bacterial Vaginosis Treatment
Best Homeopathic Remedies for BV (Bacterial Vaginosis) Treatment
What is Bacterial Vaginosis?
Bacterial vaginosis stands for a type of inflammation occurs due to the imbalance or overgrowth of natural bacterial available in the vagina. It is also known as vaginal bacteriosis or BV for short. Both good and bad bacteria live in the vagina.
Vaginal bacteriosis is not a sexually transmitted infection (STI) but it increases the risk of developing a STI. It affects females between the age of 15-44 years.
What are the Signs and Symptoms of BV?
Abnormal Vaginal discharges
Foul smelling discharge (fishy odor), observed after coitus
Thin, green, white or gray vaginal discharges
Vaginal itching
Burning during urination
What are the Causes of Bacterial Vaginosis?
This condition comes into existence when the natural balance between the good bacteria (Lactobacilli) and bad bacteria (anaerobic) is interrupted and bad bacteria outnumber the good bacteria which keeps the vagina slightly acidic and keep a check on overgrowth of bad bacteria living in your vagina.
Risk Factors:
The risk factors that increase the chances of developing BV are:
Having multiple sexual partners or a new sex partner
Women having female sexual partners
Douching (use of scented soaps, vaginal deodorants)
Use of intrauterine devices
Cigarette smoking
Complications
Premature birth
STI (Sexually transmitted infections) including Gonorrhea, Chlamydia
Pelvic inflammatory disease (PID)
Homeopathic Remedies for BV (Bacterial Vaginosis)
Homeopathic medicines for BV (Bacterial Vaginosis) are helpful in reducing the vaginal itching, vaginal discharges and symptom of burning while passing the urine.
In homeopathy, homeopathic remedies work effectively to cure the cases of bacterial vaginosis. The best homeopathic remedies for bacterial vaginosis are Medorrhinum, Sepia, Natrum Mur, Merc Sol and Kreosote. The ideal medicine to treat BV depends on the symptoms in every individual.
Medorrhinum – Homeopathic Medicine for Fishy Odor of Vaginal Discharge
Medorrhinum is one of the best homeopathic medicines for bacterial vaginosis with fishy odor of vaginal discharge. The discharge is thick, acrid and excoriating in nature. It also causes intense itching in the vagina and it gets relieved by rubbing. Vaginal itching also reduces by washing the vagina with lukewarm water.
Sepia – Top Homeopathic Medicine for BV
Sepia ranks at the top in the list of remedies to cure BV. Females requiring this medicine complain of vaginal discharge. The color of discharge differs and may be greenish, milky, yellowish or clear as water. It also causes burning and itching sensation in the vagina and it is excoriating in nature. Violent pain in the vagina may also present. The discharge is profuse while passing the urine and has a fetid odor. The desire to pass urine is also present with the above features.
Natrum Mur – Homeopathic Medicine for White Vaginal Discharge
Natrum Mur is one of the best homeopathic remedies for BV or bacterial vaginosis along with white vaginal discharge. The discharge is thick, profuse and acrid in nature. It causes itching and smarting sensation in the vagina and it is associated with excessive weakness. In some cases where this medicine is required, the discharge may be watery and transparent in the morning hours. Soreness and burning in the vagina are also present after passing the urine.
Merc Sol – Homeopathic Medicine for BV with Green Vaginal Discharge
Merc Sol is the best homeopathic medicine for bacterial vaginosis with green vaginal discharge. The discharges from the vagina give rise to itching in that area. Violent burning accompanies scratching. Itching of the vagina gets worse while passing the urine. Cold washing also makes the itching worse. The discharge becomes worse at night in females needing this homeopathic remedy.
Kreosote – Homeopathic Remedy for Vaginal Itching
Kreosote is another important medicine to cure bacterial vaginosis along with itching in vagina. The itching is intense and violent in nature and becomes worse during the evening. Burning and soreness in vagina accompany scratching. Soreness in the vagina can also be experienced on passing the urine and a stitching pain may also follow. Vaginal discharges are also present which may be yellow or white in color. The nature of these discharges is offensive and putrid. They get worse while walking and standing. Vaginal discharge also follows profound weakness. The discharge becomes worse between menses in most of the cases of this medicine.
Cantharis – One of the Ideal Homeopathic Remedies for BV with Burning Urination
Cantharis is an ideal homeopathic medicine for bacterial vaginosis where burning is present while passing the urine. The burning may also be experienced before or after passing the urine. The frequency of urination is also increased with burning, especially at night. In addition, the patient wants to urinate urgently and the stream of the urine may be weak and at times, it passes in a drop by drop manner.
Pulsatilla – Homeopathic Medicine for Bacterial Vaginosis with White or Creamy Vaginal Discharge
Pulsatilla is made from the plant known as Pulsatilla Nigricans commonly famous as wind flower. The natural order of this herb is Ranunculaceae. It is an ideal remedy to treat BV with white or creamy vaginal discharge. The discharge can be thick or thin in nature. It is also acrid in nature which causes burning, itching and biting in the vagina. The discharges become worse on lying down and this symptom calls for the use of Pulsatilla.
Alumina – Homeopathic Treatment for BV (Bacterial Vaginosis) with Burning, Acrid Vaginal Discharge
Alumina is a helpful remedy to prescribe for the treatment of bacterial vaginosis with acrid, burning vaginal discharge. The discharge is profuse as well as transparent. At times, it is light or yellow in color. It gets worse in the daytime. The patient who needs this medicine suffers from vaginal discharges that get worse after periods. Washing with cold water provides relief to the person. Fatigue is also present with profuse discharge from the vagina.
Sanicula – Homeopathic Medicine for Fish Smelling Vaginal Discharge
Sanicula is another homeopathic remedy for bacterial vaginosis where the discharge from vagina has a fishy smelling. It is profuse in nature. The color of the discharge may be milky or yellow with strong fishy odor. Sanicula is prescribed in cases where discharge is well known after coitus which has a fishy smell. The smell is very strong in nature and the patient is unable to get rid of it even after bathing.
Prevention
Use water to wash your genitals (Don't douche)
Do not indulge in sex with multiple partners
Avoid sexually transmitted diseases
Note: Medicines mentioned here are for information purpose only. Kindly do not self-medicate.
Fill the Comment Form below.
You can write about your problem To Dr. Arsalan Rauf and receive a reply on How Homeopathy can help in treating your disease or illness.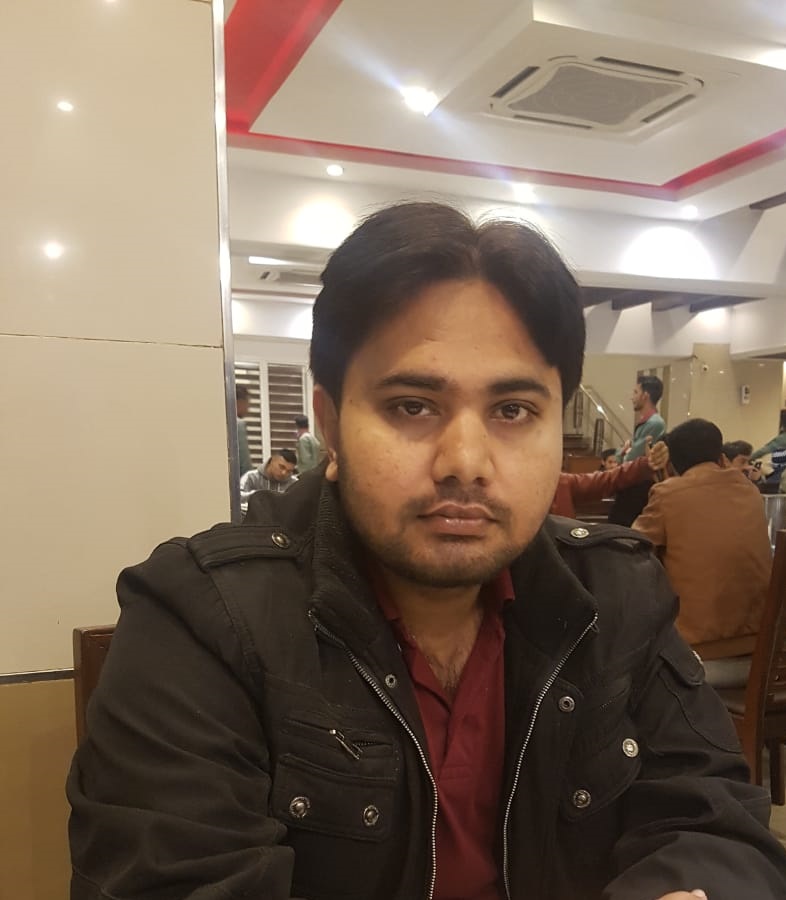 I had accomplished D. H. M. S in 2008, I have been into practice (in Rawalpindi & Islamabad) for more or less 14 years. During my practice, I have been treating acute as well as chronic disorders. I had also completed MHS (Masters of Human Sexuality) in 2014 from SAIHS. Covid-19, Dengue fever, Genetic Disorders, Auto-immune Diseases, Sexual dysfunctions and disorders in males as well as females attract my attention, therefore, I love to solve these cases.
Apart from Homeopathy, I am M.A in English Literature from Punjab University. I have been teaching English at Post Graduate National College Rawalpindi for 7 years. So I am holding two noble professions. I have written more than 7000 articles on different subjects. To be more specific I have authored different websites as well.