Homeopathic Remedies for Dysmenorrhea – Homeopathy Treatment
Homeopathic Remedies for Dysmenorrhea (Painful Periods) – Treatment in Homeopathy
What is Dysmenorrhea (Painful Periods)?
Having menstruation is a pain for women, some pain or cramping and discomfort during menstruation is a normal condition. If pain is excessive and makes you miss work or school, it is not normal.
Painful menses is also known as dysmenorrhea. Menstrual cramps (dysmenorrhea) are cramping and throbbing pain occurs in the lower abdomen.
What are the Symptoms of Dysmenorrhea?
Throbbing or cramping in the lower abdomen
Feeling of pressure in belly
Pain in the lower back, hips and inner thighs
Pain that begins from 1-3 days before your menses, peaks 24 hours after the onset of menstruation
What are the Causes of Dysmenorrhea?
High levels of prostaglandins
Endometriosis
Adenomyosis
PID (Pelvic Inflammatory Disease)
Risk Factors
If you have a family history of dysmenorrhea
You bleed heavily while menstruation (Menorrhagia)
Irregular menstrual bleeding (Metorrhagia)
You smoke
You are younger than 30
Reaching puberty before the age of 11
Homeopathy and Dysmenorrhea
Homeopathic mode of treatment is an effective cure for painful periods. It gives relief from the pain and devoid of side-effects. These remedies are entirely safe and eradicate the root cause of the pain during menses.
Best Homeopathic Remedies for Dysmenorrhea
Magnesium Phosphorica – Top Homeopathic Medicine for Shooting/Cramping Pain during Menses
Homeopathic medicine Magnesia Phos is an ideal choice to provide relief from pain during menstruation. The pain can be shooting, cramping or cutting in nature, mainly in the lower abdomen indicates the usage of this medicine. The pain gets relieved from warm applications on abdomen. Applying pressure on abdomen also diminish the pain. The pains are associated with extreme gas in abdomen with abdominal pain.
Viburnum Opulus – Homeopathic Treatment for Cramping Pain in Abdomen during Periods
Viburnum Opulus is one of the top rated homeopathic remedies for dysmenorrhea. It is ideal for patients experiencing cramping or colicky pain in abdomen during menses. The pains become worse in the lower abdomen and may extend down to the thighs as well. The blood flow during menstruation is also scanty in nature and lasts only for a few hours.
Pulsatilla Pratensis – Homeopathic Remedy for Painful Periods at Puberty
Pulsatilla is an effective natural homeopathic remedy to cure pain during menses in girls at puberty. The pains become worse in lower abdomen and back. In addition, the pain is severe in nature and leads to crying. The bleeding during menses is very scanty and irregular as well. The patient also suffers from extreme chilliness with pains. However, in spite of chills, the person wants fresh and open air. Loose stool and nausea can also be observed with pains. Females needing this medicine do not have thirst for water.
Belladonna – Homeopathic Medicine for Pain in Lower back during Menses
Homeopathic medicine Belladonna is also a natural medicine to cure dysmenorrhea. Belladonna is mainly prescribed to females who suffer from excessive pains in lower back that extend from hip to hip. Such pains become worse by touch. The bleeding during menstruation is profuse, bright red and hot in nature. Headache usually associates with bleeding. Tightly binding the head gives relief to the patient from headache.
Lachesis Mutus – Homeopathic Remedy for Severe pain during Starting of Periods
Lachesis is another homeopathic cure for women who suffer from pain during menses which get worse in the beginning of menses. As soon as the complete blood flow is established, the pain vanishes. Furthermore, the bleeding during menstruation is also scanty. The duration of menses is also short. Excessive hot flushes are observed by females needing this homeopathic remedy Lachesis. Tight clothing around the waist is intolerable for the patient.
Sepia Officinalis and Nux Vomica – Homeopathic Remedies for Dysmenorrhea with Constipation
Sepia Officinalis and Nux Vomica are two best homeopathic remedies for painful periods when they are attended with constipation.
Homeopathic remedy Sepia is prescribed to women who suffer from difficult poop or stool during painful menses. Stool is very hard in nature and comes out in small round balls. The pain in the womb is of bearing down in nature. The menses are always irregular in these females.
Homeopathic medicine Nux Vomica is the top medicine when a woman has a constant urge to pass stool with dysmenorrhea. The poop of the patient is scanty in nature. The pain in the lower abdomen becomes better after passing the poop. But soon the pain reappears with a desire to pass stool. The menses are prolonged and associated with fainting.
Read more:
Kalium Carbonicum – Homeopathic Treatment for Pain in back, Abdomen & Hips during Periods
Homeopathic medicine Kali Carb is another natural medicine to deal with dysmenorrhea. This homeopathic remedy is suggested for cutting pains in back, abdomen and hips. Back pain is most severe and the patient gets relief from back pain by applying pressure on back or by sitting.
Cinchona Officinalis – Ideal Homeopathic Medicine for Painful Periods with Excessive Weakness
Homeopathic medicine Cinchona Officinalis is the top medicine for extreme weakness during painful menses. This homeopathic remedy is an ideal choice for all those women who experience heaviness and pain in the pelvic region during menstruation with profuse bleeding. As a result, weakness follows. Large clotted pieces of blood are also shed from the uterus during menses. The abdomen of the patient remains bloated because of gas.
Ipecacuanha – Homeopathic Remedy for Dysmenorrhea with Nausea
Ipecac is the best natural homeopathic medicine for painful periods with nausea. This homeopathic medicine is prescribed to all those women who experience persistent nausea during menses with pain in the lower abdomen. The bleeding during menses is bright red in color and profuse in nature.
Read more about Nausea:
Homeopathic Remedies for Painful Periods with Vomiting
The top rated homeopathic medicines for painful periods with vomiting are Bryonia Alba, Pulsatilla Pratensis and Veratrum Album.
Homeopathic remedy Bryonia is an effective medicine when the vomiting becomes worse after eating during dysmenorrhea. In addition, the pains become better by rest and worse by motion. Excessive thirst for water is also present.
Pulsatilla is an ideal choice for painful periods and vomiting when it is associated with nausea and chilliness. Thirst is completely absent.
Homeopathic medicine Veratrum Album is prescribed when both diarrhea and vomiting occur during dysmenorrhea. All discharges whether it is stool or vomiting or menses blood are substantial in nature. Excessive tiredness and coldness are prominent symptoms.
Read more:
Ferrum Phos – Homeopathic Medicine for Fever during Dysmenorrhea
Ferrum Phosphoricum is another homeopathic remedy to control the temperature during painful menses. Excessive heat in the body is also present. The periods appear frequently with pain in head and womb. Vomiting of undigested food may also present with pain and fever. The blood is bright red in color during menstruation. Women needing this remedy are always anemic.
Ammonium Carbonicum – Homeopathic Remedy for Painful Menses with Diarrhea
Ammonium Carb is an effective homeopathic treatment for dysmenorrhea who also complains of diarrhea during painful periods. The patient of this medicine suffers from loose stool with gripping pain in the lower abdomen during menses. Diarrhea becomes worse at the starting of periods. Dysmenorrhea and diarrhea are associated with weakness and fatigue. Weakness is observed especially in the thighs. The bleeding during periods is profuse and acrid in nature. Apart from diarrhea and painful periods, chilliness is also felt.
Note: Medicines mentioned here are for information purpose only. Kindly do not self-medicate.
Fill the Comment Form below.
You can write about your problem To Dr. Arsalan Rauf and receive a reply on How Homeopathy can help in treating your disease or illness.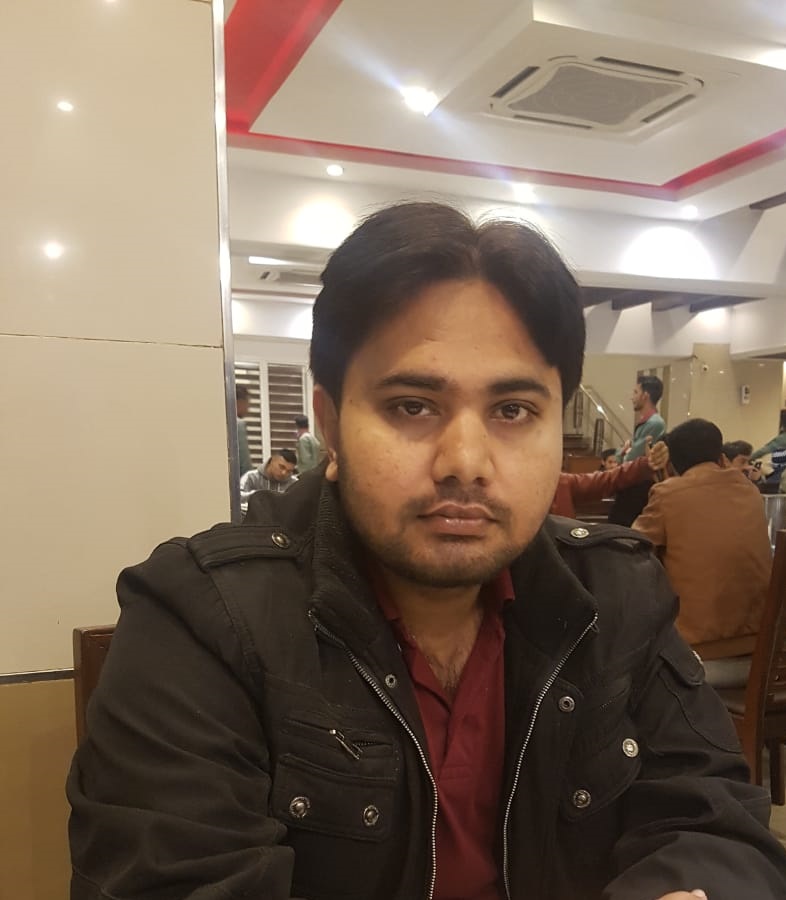 I had accomplished D. H. M. S in 2008, I have been into practice (in Rawalpindi & Islamabad) for more or less 14 years. During my practice, I have been treating acute as well as chronic disorders. I had also completed MHS (Masters of Human Sexuality) in 2014 from SAIHS. Covid-19, Dengue fever, Genetic Disorders, Auto-immune Diseases, Sexual dysfunctions and disorders in males as well as females attract my attention, therefore, I love to solve these cases.
Apart from Homeopathy, I am M.A in English Literature from Punjab University. I have been teaching English at Post Graduate National College Rawalpindi for 7 years. So I am holding two noble professions. I have written more than 7000 articles on different subjects. To be more specific I have authored different websites as well.