Viscum Album 30, 200 Benefits And Uses – Homeopathic Materia Medica
Viscum Album 30, 200 Benefits And Uses – Homeopathic Materia Medica
Potency: 6CH, 12CH, 30, 200, 1M and Mother Tincture
Want to see Viscum Album benefits in Hindi or Urdu?
Add our website to Google Translate to get the Hindi version.
Viscum Album is a medicine that belongs to a plant kingdom which is a species of mistletoe from the family santalaceae. Now I shall discuss about where does it effect, what are the sign and symptoms of Viscum Album, diseases which can be treated using this medicine and what should be its potency.
Now I shall, first of all, discuss where does it works in our body parts effectively
Ears
Eyes
Vessels
Arteries
Veins
Chest
There are a number of diseases which can be treated with the help of this medicine are:
Low Blood pressure or hypotension can be treated by using this.
Arthritis
Low pulse rate (i.e. Bradycardia)
It is also effective in the Kidney problems or issues
Albuminuria i.e the presence of albumin and proteins in the urine.
It gives rise to the immunity of our body and kills the cancer cells present in our body.
Signs and symptoms of this diseases are as following
Starting from the head
Ringing ear aka (Tinnitus)
Headache
Hearing power decreases in winter
Black or blue spots around the eyes
Felling something heavy in the ear
In all the above issues of head Viscum Album is suggested to the patients.
If the patient fell that there is some issue in respiration especially at the time of sleeping (at night) in the left side then also this can be suggested
Arthritis
Asthma
High sounds comes out when the patient breath especially while sleeping.
These all ailments of the respiratory tract can be treated by this remedy.
Now coming to the females, it plays a vital role in treating several problems in them.
Dysmenorrhea (i.e. painful menses or periods, or menstrual cramps, pain during menstrual cycle. Its usual onset occurs around the time when periods begins. Symptoms typically last less than three days). In this case also Viscum Album can be recommended or prescribed.
Usually when the periods stop in females (Menopause) (age of 45-55) experience severe pain, high bleeding volume then also they can take this.
In women, during the span of giving birth to a baby some placenta remain in them (Retain placenta) also increases the bleeding in them. In such circumstances, it can also be used.
Chronic Endometrium (Inflammation in the endometrium) can be treated by this medicine.
In women, hypotension is very common (almost in 60 % female). This medicine is also beneficial in hypotension or low blood pressure.
Coming to the heart, Viscum Album can work effectively in following conditions
In heart, when the valves become hypertrophic and there is an issue in opening then also this is ideal medicine.
Low pulse rate
If you feel problem in breathing or suffering from suffocation because of heart diseases while sleeping especially in the left side then also Viscum album is suggested.
If you have a problem of Hypotension or low B. P due to the heart problem or especially low response of AV node and SA node then this medicine is helpful.
And at the last, I shall discuss about the extremities i.e hand, leg and back.
If you are suffering from Arthritis and pain moves in your different body parts along with swelling then it is also beneficial.
In Sciatica cases, if the pain moves from back to legs and there is a shooting pain and feel like cracking when you sit, stand, move then it is an ideal medicine. At times, the pain of the patient disappears and comes back again. If you are sleeping and feeling extreme pain then it is useful.
It means that when the patient sleeps and the pain increases then it can be used there too. In our muscles, if the patient feels socks or our hand severs or if he is experiencing epilepsy then it is also useful homeopathic medicine. If the patient feels that some insects are moving on his/her body such as hands or legs and there is a slight itch is present then this medicine is beneficial. Viscum Album increases its symptoms in winter, the symptoms also reach at climax while sleeping especially in the left.
Doses of Viscum album
In Sciatica, Viscum Album is used in 6 CH potency if not available in this potency then it can be used in 30 CH potency (3 drops 3 times a day).
In B. P or Blood Pressure – 30 CH potency (3 drops, 3 times a day)
In Arthritis – 30 CH potency (3 drops 3 times a day)
In female issues such as retain placenta, inflammation of the endometrium, heavy bleeding, dysmenorrheal (painful menses) then it is prescribed in 6 CH potency (3 drops 3 times a day)
In headache, Arthritis, Asthma, Hypotension, it can be used in 30 potency (3 drops per dose, thrice a day)
In Rheumatoid Arthritis, it can be used in 6 potency (3 drops per dose, thrice a day) for 3 to 6 months.
While facing the problem of Tinnitus or deafness, homeopathic medicine Viscum Album can be used in 30 potency (3 drops per dose, thrice a day)
Chronic diseases can be treated when given for 6 months.
Note: Viscum Album is a deep acting medicine and must be used only after consulting a competent doctor and self-medication should be avoided.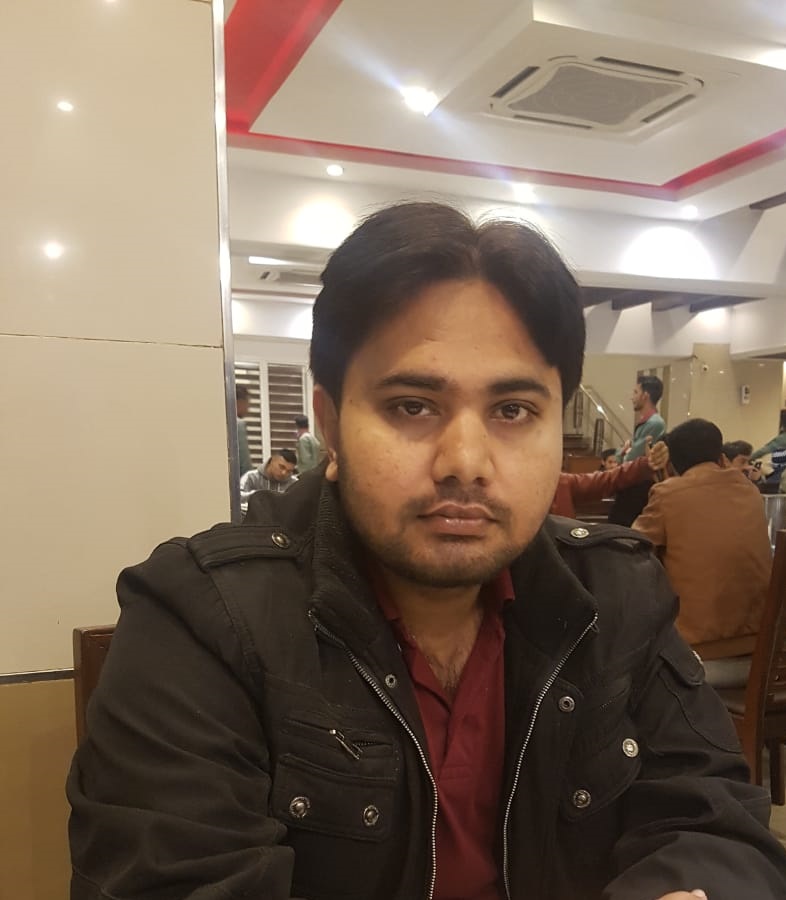 I had accomplished D. H. M. S in 2008, I have been into practice (in Rawalpindi & Islamabad) for more or less 14 years. During my practice, I have been treating acute as well as chronic disorders. I had also completed MHS (Masters of Human Sexuality) in 2014 from SAIHS. Covid-19, Dengue fever, Genetic Disorders, Auto-immune Diseases, Sexual dysfunctions and disorders in males as well as females attract my attention, therefore, I love to solve these cases.
Apart from Homeopathy, I am M.A in English Literature from Punjab University. I have been teaching English at Post Graduate National College Rawalpindi for 7 years. So I am holding two noble professions. I have written more than 7000 articles on different subjects. To be more specific I have authored different websites as well.