Homeopathic Remedies for Postpartum Depression – Treatment
In this post, I shall discuss the best homeopathic remedies for Postpartum depression or homeopathic medicine for Postpartum depression.
Best Homeopathic Remedies for Postpartum Depression – Treatment in Homeopathy
What is Postpartum Depression?
Generally, the birth of a child can be the most delightful moment for parents especially the mother. It means that the birth of a baby is accompanied by powerful emotions that include fear, excitement, joy and anxiety. It can also result in depression in some cases when a woman gives birth to a baby. This is what we call Postpartum Depression.
Symptoms of Postpartum Depression
Sadness
Crying
Mood Swings or Depressed mood
Trouble sleeping (insomnia), or excessive sleeping
Reduced concentration
Appetite issues (loss of appetite or eating more than normal routine)
Feeling overwhelmed and fatigue
Intense irritation & anger
Recurrent thoughts of death or suicide
Fear that you are not a good mother
Withdrawing from friends and family
Feelings of shame, guilt and worthlessness
Thoughts of harming yourself or child
Causes of Postpartum Depression
Physical changes: after the birth of a child, a drop in hormones including progesterone and estrogen.
Emotional Changes: You may be worried about the ability to take care of a newborn.
Risk Factors
If you are suffering from bipolar disorder
History of depression
If you had postpartum depression after a previous delivery
You have difficulty in breastfeeding
You have financial issues
The pregnancy was unwanted or unplanned
If you have issues in your relationship with your husband
You have faced stressful
Best Homeopathic Medicines for Postpartum Depression
Homeopathic Medicine for Postpartum Depression with feeling of worthlessness & Suicidal thoughts
Aurum Metallicum is the best natural homeopathic medicine to cure postpartum depression affectees. This homeopathic medicine is suitable for those patients who do not want to live or think that it is useless to live. The patient of this medicine constantly thinks of committing suicide and life is a burden for such patients. Such women get angry over petty contradictions and any fright leads to the feeling of depression.
Natrum Sulphuricum is another homeopathic medicine for postpartum depression where the feeling of worthlessness and suicidal thoughts are present. Women have to go through self-control to prevent themselves from committing suicide. Those who experience sadness along with an aversion to talk to others can be treated well with this homeopathic remedy. The patients of this medicine cannot be made happy even music is also useless in front of them.
Best Homeopathic Remedies for irritability in Postpartum Depression
Sepia for Postpartum Depression – Sepia is another natural homeopathic remedy to get over irritability over the slightest cause during postpartum depression. Irritability is accompanied by the fear of being alone and aversion to do any task either physical or mental can be cured with this homeopathic remedy. If irritation is present with a marked aversion to talk then Sepia Officinalis can relieve the condition. It is also beneficial for those women who develop an indifferent behavior whom she loved and cared for before the occurrence of symptoms.
Homeopathic medicine Kali Carbonicum is another homeopathic treatment for postpartum depression where irritability is present of utmost degree. In addition, the patient has fear of ghosts and afraid of being left alone. Such a woman will remain awake or sleepless when left alone in the house.
Lillium Tigrinum is another homeopathic remedy to give relief in postpartum depression where extreme irritation is accompanied by violent palpitations. There is another guiding symptom to take into consideration while prescribing this medicine is an increase in irritability when spoken. She will use the most indecent and violent words against him/her even if the person is very mild in speech.
Best Homeopathic Remedies for Postpartum Depression with tearfulness and Sadness
Ignatia Amara is one of the top homeopathic remedies for postpartum depression with sadness and tearfulness. The patient has a very sensitive mood and gets angry from even a trivial matter. The patient of Ignatia Amara usually has a history of concentrated grief during the phase of pregnancy. In females who are unable to control their emotions and whose mood changes in a jiffy from happiness to sadness, this homeopathic medicine can cure this situation with ease.
Actea Racemosa is the best natural homeopathic remedy for postpartum depression when tearfulness and sadness are the main symptoms. The patient who needs this homeopathic medicine remains very sad and weeps a lot and sadness becomes worse from cold and motion. In some cases, the sadness is associated with the fear of going mad. Such patient sits alone and cries. There is another symptom accompanies sadness is suspiciousness that is why woman refuses to take any medicine. The patient also imagines things that make her sad such as everything seems confused and dark as if a black cloud has surrounded the patient. Cimicifuga Racemosa is the best homeopathic medicine to treat postpartum depression who experience alteration in mental and physical symptoms.
Pulsatilla Pratensis and Natrum Muriaticum are two important homeopathic medicine to get over sadness and weeping during postpartum depression. Natrum Mur is an ideal homeopathic medicine for a woman who does not like the company, the condition of the patient becomes worse if someone tries to console her, weeps alone.
The patient of Pulsatilla is opposite of Natrum Mur, she likes the company of people, weeps in front of anyone or everybody and gets better when someone consoles her.
Read more:
Homeopathic Remedies for Postpartum Depression with Anger
Belladonna and Chamomilla are two ideal homeopathic remedies for anger during postpartum depression. Belladonna is a helpful medicine for women who are suffering from anger that comes and goes suddenly and turn the face red. If anger is accompanied by violent acts such as spitting on attendants, biting, striking then Belladonna can treat such condition. Belladonna is also suitable medicine for those women who want to run away, tear things in fits of anger and laugh excessively.
Homeopathic medicine Chamomilla is an ideal medicine for postpartum depression patients who become angry with ease and turn quarrelsome with use of wild language and do not show respect for others.
Best Homeopathic Treatment for Anxiety during Postpartum Depression
Homeopathic remedy Aconitum Napellus is one of the top homeopathic remedies for depression and anxiety in postpartum depression women who also have a fear of death. In Aconite, the anxiety of the patient gets worse while crossing the streets and in crowded places. In addition, the patient is also suffering from extreme restlessness and it makes the patient do everything with haste. Homeopathic medicine Aconite Napellus is prescribed in all those cases where sudden, acute and violent attacks of anxiety present with a marked fear of death. The patient gets better in the open air. The patient also has an increased thirst for large quantities of cold water during the spell of anxiety.
Homeopathic medicine Arsenicum Album is also beneficial for anxiety with fear of death in postpartum depression affectees. The patient of this medicine refuses to take the medicine because the patient is of the opinion that death is near and it is useless to medicate. This symptom is associated with restlessness. The patient of this medicine continually change position, tendency to even faint and excessive weakness are also present. The attack of anxiety becomes worse at night and the patient is fearful to be alone and it is a guiding symptom of homeopathic medicine Arsenic Album.
Read more:
Homeopathic Medicines for Sleeplessness in Postpartum Depression
Homeopathic medicine Coffea Cruda is one of the top homeopathic medicines to cure depression. It resolves the problem of sleeplessness or insomnia in women who experience postpartum depression. Women who need Coffea Cruda go sleepless because of the mind being busy with too many ideas. This homeopathic remedy can treat oversensitive patients who have sudden mood changes from laughing to weeping and who are suffering from insomnia that gets worse after 3 am.
Opium is another homeopathic remedy to treat depression and it is prescribed to patients who feel sleepy but remain awake because of acuteness of hearing. Distant noises like cocks crowing keep the patients awake.
Read more:
Note: Medicines mentioned here are for information purpose only. Kindly do not self-medicate.
Fill the Comment Form below.
You can write about your problem To Dr. Arsalan Rauf and receive a reply on How Homeopathy can help in treating your disease or illness.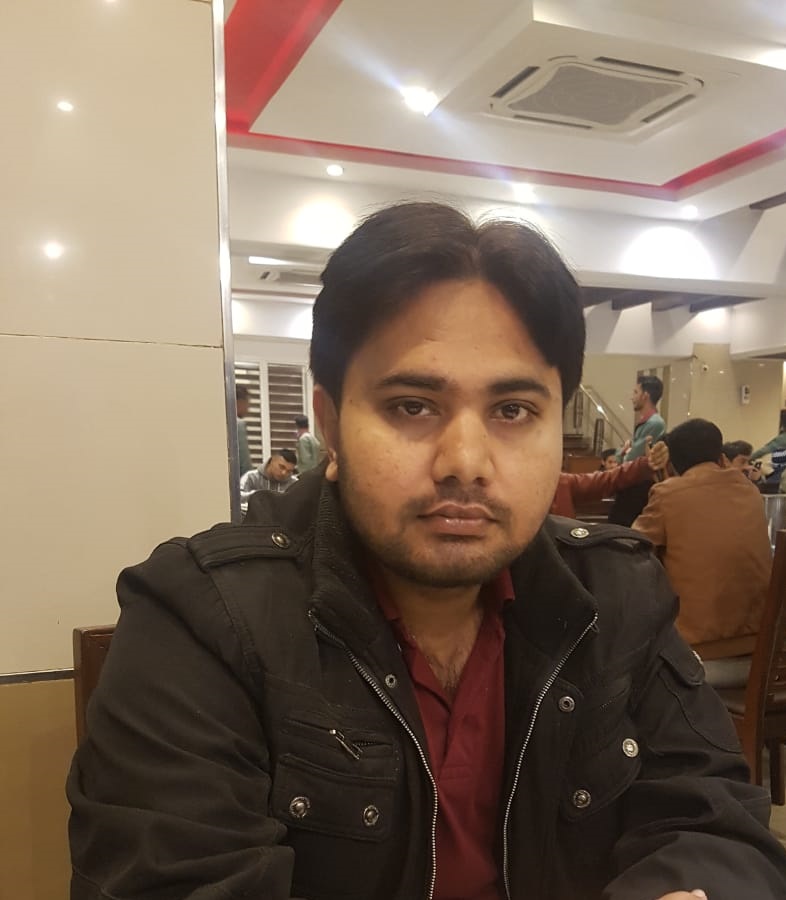 I had accomplished D. H. M. S in 2008, I have been into practice (in Rawalpindi & Islamabad) for more or less 14 years. During my practice, I have been treating acute as well as chronic disorders. I had also completed MHS (Masters of Human Sexuality) in 2014 from SAIHS. Covid-19, Dengue fever, Genetic Disorders, Auto-immune Diseases, Sexual dysfunctions and disorders in males as well as females attract my attention, therefore, I love to solve these cases.
Apart from Homeopathy, I am M.A in English Literature from Punjab University. I have been teaching English at Post Graduate National College Rawalpindi for 7 years. So I am holding two noble professions. I have written more than 7000 articles on different subjects. To be more specific I have authored different websites as well.