Homeopathic Medicine for Bronchitis – Treatment for Bronchitis, Remedies
In this post, I shall discuss the best homeopathic medicine for bronchitis or top homeopathic remedies for bronchitis.
Best Homeopathic Medicine for Bronchitis – Homeopathic Treatment for Bronchitis
What is Bronchitis?
Bronchitis is a medical condition in which the inflammation of the lining of your bronchial tubes occurs that carry air to your lungs. The affectees of bronchitis often cough up thickened mucus which can be discolored. It can be either acute or chronic.
Acute bronchitis is an acute inflammation of bronchial tubes that generally follows an episode of influenza or cold caused by viral agents. Chronic bronchitis is a more serious condition, bronchitis can turn chronic if a person falls prey to repeated attacks of acute bronchitis. It also occurs due to smoking.
Symptoms of Bronchitis
Cough. It is the main symptom.
Production of mucus which can be clear, white, yellowish or green in color or also blood stained
Shortness of breath
Slight fever
Chest discomfort
Chest pain
Causes of Bronchitis
Acute bronchitis usually occurs due to viruses same viruses that cause influenza and cold. The common cause of chronic bronchitis is cigarette smoking, air pollution, dust or toxic gases in your environment or surroundings.
Risk Factors
Cigarette smoke. Smokers are at a higher risk of developing bronchitis
Exposure to irritants on the job
Gastric reflux
Result of another acute illness
Homeopathy and Bronchitis
Homeopathic medicines for bronchitis are helpful in its cure and are devoid of side effects and completely safe. The natural homeopathic remedies work to eradicate the root cause of bronchitis.
Homeopathic Treatment for Bronchitis
Natural homeopathic remedies work as a safe and reliable way to treatment to eradicate bronchitis. Homeopathic medicines do not suppress the bronchitis and they are also free from any side effects. Homeopathic medicines for bronchitis are natural and give a great helping hand to ease the coughing out of the mucus from the bronchi. As the mucus is thrown out without any effort with the help of properly choosen homeopathic medicines, chest pain, the cough and difficulty in breathing also start to subside and almost end.
Read more:
Top Homeopathic Remedies for Bronchitis
Bryonia Alba: Best Homeopathic Medicine for Bronchitis with dry cough
Bryonia Alba is the best medicine for bronchitis cough and it is useful when the cough is dry. Mucus if present is very difficult to cough out and may be rusty in color. Bryonia Alba is also beneficial for the treatment of severe chest pain during coughing. The patient of this medicine gets relief by taking rest and gets worse on motion. The patient may also display an increased thirst for large quantities of water.
Read more:
Phosphorus: Homeopathic cure for Bronchitis with hard and dry cough and chest pain
Phosphorus is another useful and natural homeopathic medicine for bronchitis. The patient mainly suffers from a hard and dry cough. The cough is renewed by talking and laughing. Cold air makes the condition worse. Excessive heat in the chest is another attending feature of this medicine. Sometimes, the patient also complains of heaviness, tightness and oppression of chest with chest pain. The mucus when expectorated may be blood stained. The patient may also have a desire for ice cream, cold drinks and juices.
Antimonium Tart: Homeopathic medicine for Bronchitis with excessive mucus
Homeopathic medicine Antim Tart is the best natural remedy to treat bronchitis that is used when the bronchial tubes are overloaded with mucus. The mucus rattles in the chest of the patient. First of all, the mucus does not come out with ease and if it coughs out then the quantity is meagre. Antimonium Tart is a helpful medicine to help in emptying the bronchial tubes by encouraging the expectoration of the mucus available in the bronchial tubes. The respiratory problems that come after exposure to damp places frequently indicate the use of this natural homeopathic medicine.
Spongia: Homeopathic Remedy for Bronchitis with dryness of air passage and no mucus
Homeopathic medicine Spongia is the best medicine for bronchitis cough which is dry in nature and complete dryness of air passages. There is no presence of mucus in the chest. Warm drinks give relief to the patient. Sometimes, the patient also complains of chest oppression, weakness and difficulty in breathing.
Ipecac: Best Homeopathic Treatment for constant cough with rattling of mucus in chest
Ipecac is another German homeopathic medicine for bronchitis accompanied by a constant cough and rattling of mucus in the chest. Even constant coughing does not help the patient to expel the mucus from bronchi. Ipecac allows the patient to expel the mucus out with the least effort. An important symptom of using this homeopathic medicine in bronchitis is vomiting with coughing give some relief to the patient.
Bryonia Alba and Spongia: Homeopathic Medicines for Bronchitis with dry cough
Bryonia Alba is a natural homeopathic remedy that is very helpful in treating dry cough in bronchitis. The cough of the patient becomes worse after drinking or eating anything. It can be associated with chest pain and difficult breathing. If sputa is present, it is in rust color. Spongia is excellent homeopathic medicine for dry cough with total dryness of air passages. As compared to Bryonia Alba, the patient needs Spongia gets relief from cough after drinking or eating anything. The person also complains of weakness in the chest area.
Antimonium Tart and Ipecac: Natural Homeopathic Treatment for Bronchitis with Rattling cough
Ipecac and Antimonium Tart are ideal homeopathic remedies for bronchitis when there is a lot of mucus rattling in the chest. Antim Tart is very helpful natural homeopathic remedy when the mucus rattles in the chest but comes out in a very little quantity. The bronchial tubes seem to be full of mucus. Antim Tart works well in discharging out the mucus that is overloaded in the bronchi. Ipecac is another homeopathic remedy for productive cough that has the same level as Antim Tart. But the selection of Ipecac depends on the cough which is very violent in nature and almost continuous with rattling of mucus in bronchi. At times, vomiting occurs, provide relief to the patient. Slight blood can also be observed in the coughed out sputa.
Homeopathic Medicines for Bronchitis with varied expectoration
Kali Sulph and Kali Mur are the top natural homeopathic medicines for bronchitis. The mucus rattles in the chest and the person has to put a lot of effort to cough it out. Kali Mur acts as an ideal expectorant. Homeopathic medicine Kali Sulph is an ideal choice to treat bronchitis when the patient spits out the yellow colored mucus.
Pulsatilla for Bronchitis
Homeopathic medicine Pulsatilla is the best herbal medicine for bronchitis when the patient spits out the green mucus.
Homeopathic Medicines for Bronchitis with pain in chest
Kali Carb and Bryonia are the top rated homeopathic medicines for bronchitis when it is followed by chest pain. Bryonia Alba is the best homeopathic remedy for treating chest pain in bronchitis. The medicine is prescribed when severe chest pain that is stitching in nature are present. Coughing makes the chest pain worse. The patient has to hold the chest while coughing due to chest pain that it produces. Motion also makes the chest pain worse and rest gives some relief.
Homeopathic medicine Phosphorus is very helpful when the chest pain is present with excessive heat in the chest. The patient has a hard, dry cough with chest heaviness and oppression. It is associated with constriction and tightness in the chest. An unusual desire for cold drinks may also present in patients needing Phosphorus. Kali Carb is the top homeopathic prescription when the whole chest is very sensitive, sore and painful. There is an extreme coldness in the chest with pain. Bending forward may give a slight relief from chest pain.
Homeopathic Remedies for Bronchitis with Fever
Rhus Tox and Belladonna are imperative homeopathic medicines for bronchitis when it is associated with fever. Belladonna is the best natural homeopathic medicine for fever when there is extreme heat is present in the body with bronchitis. Generally, there is an absence of thirst. Homeopathic medicine Rhus Tox is used when there is an utmost body pains associate fever in bronchitis.
Read more:
Prevention
To reduce your risk of bronchitis, follow these tips:
Avoid cigarette smoke.Cigarette smoke increases your risk of chronic bronchitis.
Wash your hands.To reduce your risk of catching a viral infection, wash your hands frequently.
Wear a surgical mask.If you have Chronic Obstructive Pulmonary Disease, you may consider wearing a face mask at work if you are exposed to dust, and when you are going to be among crowds, such as while traveling.
Note: Medicines mentioned here are for information purpose only. Kindly do not self-medicate.
Fill the Comment Form below.
You can write about your problem To Dr. Arsalan Rauf and receive a reply on How Homeopathy can help in treating your disease or illness.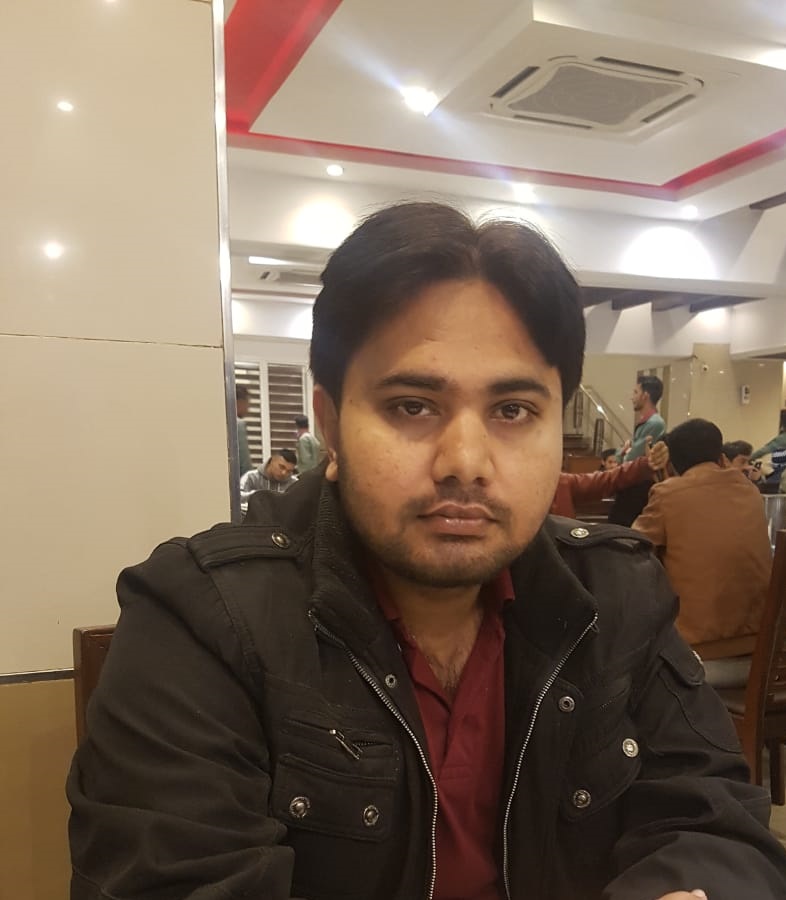 I had accomplished D. H. M. S in 2008, I have been into practice (in Rawalpindi & Islamabad) for more or less 14 years. During my practice, I have been treating acute as well as chronic disorders. I had also completed MHS (Masters of Human Sexuality) in 2014 from SAIHS. Covid-19, Dengue fever, Genetic Disorders, Auto-immune Diseases, Sexual dysfunctions and disorders in males as well as females attract my attention, therefore, I love to solve these cases.
Apart from Homeopathy, I am M.A in English Literature from Punjab University. I have been teaching English at Post Graduate National College Rawalpindi for 7 years. So I am holding two noble professions. I have written more than 7000 articles on different subjects. To be more specific I have authored different websites as well.