Homeopathic Remedies for Sinus Infection – Sinusitis Treatment
In this post, I shall discuss the best homeopathic remedies for sinus infection or Sinusitis or best homeopathic medicine for sinus infections.
Best Homeopathic Remedies for Sinus Infections – Homeopathic Treatment for Sinus Infections
What is Sinusitis or Sinus Infection?
When you wake up with a blocked nose and a headache it will be a rough beginning of the day. The medical term for sinusitis is rhinosinusitis that occurs due to nasal cavities gets swollen, infected and inflamed.
Causes of Sinus Infections
Allergy or Cold that block your sinuses
Deviated nasal septum (wall between the nostrils can block sinus passages).
Respiratory tract infections
Medical conditions like HIV and other immune system related diseases
Symptoms of Sinusitis
Blocked sensation in the nose
Morning headache
Heaviness and pain in the facial bones
Inflammation in the sinuses behind the bridge of nose and between the eyes result in swelling of the eyelids and tissues around the eyes
Nasal congestion
Running nose
Sore throat
Bad breath
Pain in teeth and upper jaw
Post nasal dripping
Risk Factors
Asthma
Immune system disorders like HIV/AIDS
Allergic conditions
Regular exposure to smoke
Nasal polyps
Complications
Vision problems
Meningitis
Partial or complete loss of sense and smell
Homeopathic Remedies for Sinus Infection
Homeopathic mode of treatment can completely cure sinus infection or Sinusitis but it does take time. Homeopathic remedies for sinus infections, are made of natural substances and devoid of side effects that rebuild the immunity of the body to sinusitis.
Homeopathic Treatment for Sinus Infections
Homeopathic remedies for sinus infections are helpful and their objective is to rebuild the immunity of body to sinusitis. The homeopathic treatment for sinusitis can cure the recurrence and chronicity of sinusitis but it may take some time.
Top natural Homeopathic Remedies for Sinus Infection
Silicea: One of the Best Homeopathic remedies for Sinus Infection with headache 
Silicea is a homeopathic medicine to cure sinusitis or sinus infection. Sinus headache occurs on the right side can be treated with homeopathic medicine Silicea. The person needs Silicea feels chilly and is very sensitive to cold air. Covering up warmly gives relief. Nasal stuffiness is also present in this homeopathic medicine. The nasal discharges get clogged in hard crusts. When try to loosen these crusts it leads to bleeding. Homeopathic remedy Silicea works well to treat the symptoms of serious sinus infection where all sinuses are infected at the same time.
Belladona: Top Homeopathic Medicine for sinus headache with suppressed discharge
Homeopathic medicine Belladonna is one of the excellent homeopathic remedies for sinus infection when sinus headache occurs because of suppressed discharge. Belladonna is also ideal when a sinusitis patient complains of violent headache. The person may get relief from migraine by binding the head tightly or applying pressure. The face may look like swollen with a heated sensation. Throat pain and cough when the sinusitis travels down the throat are other symptoms of Belladonna.
Read more:
Kali Bichrome: Best Homeopathic Medicine for Sinusitis with discharge dropping back into throat
Kali Bich is top natural homeopathic remedy for sinusitis when the discharge drops back into the throat despite coming out of the nose. The discharge is thick and mostly yellow in color. The patient also feels pain and heaviness in the nose and discharge can be ropy too. Kali Bich is also the best homeopathic medicine for headache above the eyes because of sinus infection. The nose can smell and is blocked with an inability to breathe through it. The eyes of the patient may also get swollen up.
Merc Sol: Homeopathic Treatment for Sinusitis with yellow-green nasal discharge
Merc Sol is another natural homeopathic remedy which is helpful in treating sinus infection when the nasal discharge is yellowish-green with a burning feeling. The nasal membrane gets ulcerated and corroded because of offensive and thick acrid discharge. The person has a migraine with heat in head with nasal discharge. Homeopathic medicine Merc Sol also works wonder when there is an increased salive in mouth is also present. This medicine is also useful if the mouth lets out an offensive smell.
Pulsatilla: One of the top Homeopathic Remedies for green nasal discharge without any burning feeling
Pulsatilla is one of the best natural homeopathic remedies for sinus infection. The prominent symptom of this medicine is its green-colored nasal discharge which is without burning and if the patient gets relief in the open air. The patient experiences headache above the eyes and the discharge is horribly offensive in nature. There is an absolute absence of thirst in patients.
Top Homeopathic Remedies for Sinus headache
The sinus headache generally occurs above the eyes in the forehead region. It can be on the right or left side, it depends on the involvement of right and left frontal sinus.
Silicea and Belladona: Best Homeopathic Medicines for right-side sinus headache
Silicea is a very useful natural homeopathic remedy when the sinus headache is present over the right eye. It gives instant relief from the headache. The patient needing homeopathic medicine Silicea gets relief from headache by covering up warmly.
Homeopathic medicine Belladonna is the best medicine when the pain is violent and throbbing in nature with a hot sensation in the head. The person may get relief from tightly binding the head or by applying pressure. Noise makes the headache worse in Belladonna.
Spigelia and Bryonia Alba: Best Homeopathic Remedies for left-side sinus headache
Spigelia is excellent homeopathic remedy for headache when the left side frontal sinus is infected. It also works well when the patient experiences a severe throbbing pain over the left eye. This is most of the times associated with discharge dropping back into the throat from the nose. The symptoms to choose homeopathic medicine Bryonia Alba for the left side sinus headache are worsening of headache by motion and relief by taking rest, a bursting type of pain in forehead over left eye.
Spigelia and Belladona: Homeopathic Medicines for Sinus Infections with pain in face 
The pain is felt mainly in upper jaws, cheeks and may get referred to teeth in sinus. This is mainly a feature of Maxillary sinus infection. Spigelia is the top natural homeopathic medicine for pain in the face because of sinus infection. It can be used where a severe pain is felt in the upper jaw and cheeks. The teeth may ache and the face is very tender. Touching the face makes the pain worse. Homeopathic medicine Belladonna is the ideal choice when the facial pain is associated with heat and redness on the face.
Sticta and Ammonium Carb: Homeopathic Remedies for Sinus Infection with Nasal Blockage
Sticta is another natural homeopathic remedy to cure nasal blockage in a patient with inflamed sinus. It also shows excellent results when the patient has no nasal discharge despite making quite an effort. There is a constant pressure on the nose. Homeopathic medicine Ammonium Carb is the best medicine when the complete blockage of nose makes the breathing difficult for the patient. Therefore, the patient has to breathe through the mouth. The worse time for the person is night.
Kali Iod, Merc Sol and Pulsatilla: Homeopathic Remedies for Sinus Infection with thin and thick discharges
Kali Iodide is the top natural homeopathic remedy to treat thin nasal discharge due to sinus inflammation. The discharge comes in a large quantity and results in an intense burning sensation. Merc Sol is another homeopathic medicine for sinusitis when the nasal discharge is yellowish-greenish in color and very thick. The discharge also produces a burning sensation and it is acrid in nature. The discharge may give out an offensive smell. Pulsatilla is also an ideal homeopathic medicine when patients complain of offensive yellowish-greenish nasal discharges. But the one differentiating symptom available in Pulsatilla for nasal discharge is that, it is not burning in nature. In a nutshell, it does not cause any burning sensation or irritation as compared to Merc Sol.
Hydrastis and Kali Bichrome:  Homeopathic Remedies for Sinusitis with PND
Kali Bich and Hydrastis are the master of all natural homeopathic remedies for sinusitis with posterior nasal dripping. These homeopathic medicines can be prescribed in all cases where thick and tough discharges drop back into the throat. The discharge may be yellow in color and rope-like. The patient may also experience the fullness and pressure in the root of the nose with post nasal drip.
Natrum Mur And Sabadilla: Best Homeopathic Remedies for Sinus Infection Associated with sneezing 
Sabadilla and Natrum Mur are considered to be the top homeopathic medicines for sinusitis when sneezing accompanies sinus inflammation. Along with sneezing, a fluent discharge of nose with headache also indicate the use of homeopathic medicines for sinus infection.
Read more:
Homeopathic Remedies for Sinus Infection complicated with Polyps
Nasal polyps are growths in the nasal cavity appear from its mucous membrane. The nasal polyp in a nasal cavity restricts the normal drainage of discharge. The collected discharge thus acts as a pool for infectious agents, results in inflammation of the sinuses. Homeopathic medicines which can be used to cure nasal polyps are Sanguinaria Can, Kali Nitricum Teucrium and Calcarea Carb.
Read more:
Top Homeopathic Medicines for Sinus Infections due to Fungal Growth
Fungal growth that occurs in the form of a round ball that becomes filled in the nasal sinus is known as fungal sinusitis. The symptoms are mainly yellow-colored, tough, thick discharge mostly rubbery in nature with pressure in the nose. The natural homeopathic remedies for sinus infection complicated with fungal growth are Lycopodium, Kali Bich, Silicea, Sticta and Thuja.
Note: Medicines mentioned here are for information purpose only. Kindly do not self-medicate.
Fill the Comment Form below.
You can write about your problem To Dr. Arsalan Rauf and receive a reply on How Homeopathy can help in treating your disease or illness.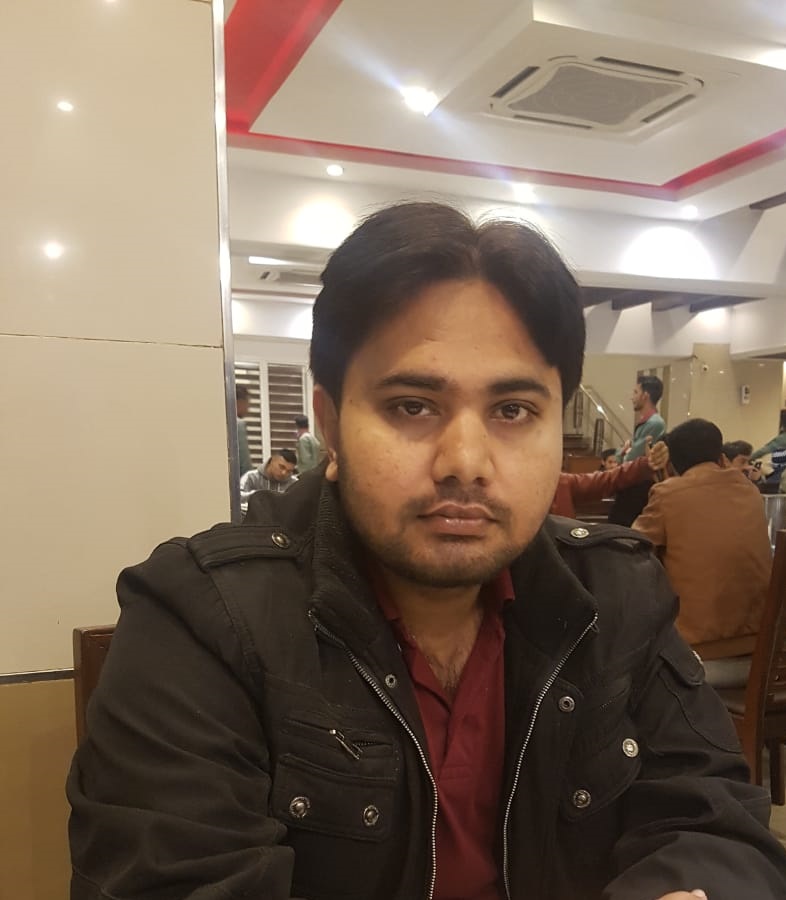 I had accomplished D. H. M. S in 2008, I have been into practice (in Rawalpindi & Islamabad) for more or less 14 years. During my practice, I have been treating acute as well as chronic disorders. I had also completed MHS (Masters of Human Sexuality) in 2014 from SAIHS. Covid-19, Dengue fever, Genetic Disorders, Auto-immune Diseases, Sexual dysfunctions and disorders in males as well as females attract my attention, therefore, I love to solve these cases.
Apart from Homeopathy, I am M.A in English Literature from Punjab University. I have been teaching English at Post Graduate National College Rawalpindi for 7 years. So I am holding two noble professions. I have written more than 7000 articles on different subjects. To be more specific I have authored different websites as well.