Homeopathic Medicine for Fistula – Anal Fistula Treatment in Homeopathy
Homeopathic Medicine for Fistula – Anal Fistula Treatment in homeopathy
What is Anal Fistula?
It is a small tunnel that has an internal opening in the anus – the hole you use to expel waste from the body to somewhere in the skin around it (anus).
What are the Causes of Fistula?
Usually, it occurs due to an infection that does not get heal right away.
It can also be the result of surgery near the anus.
Improper healing of an anal abscess with pus drainage
Syphilis
Tuberculosis
Sexually transmitted infections
Crohn's disease
What are the Symptoms of Anal Fistula?
The main symptom of fistula in ano is pus or fluid discharge from the opening around the anus. The discharge may have blood in it. Other symptoms are peri-anal pain and swelling. The pain can vary from pulsating, throbbing, tearing and sharp to a stitching pain. It becomes worse during the bowel movement. Furthermore, it includes irritation, burning or itching in the peri-anal region. Fever may also occur in some cases.
Homeopathy and Anal Fistula
Homeopathic mode of treatment has the ability to cure plenty of surgical problems and it also includes anal fistula. It is an ideal mode of treatment for anal fistula. In most of the cases, homeopathic remedies save the patient from surgical procedures for this painful complaint. Homeopathic mode of treatment cures the condition with safety and gently and devoid of side effects due to its natural origin. With the usage of homeopathic remedies on regular basis, the discharge accompanied by fistula slowly decreases and the symptoms of swelling, pain and itching are also managed. Furthermore, homeopathic medicine for fistula helps in regularising bowel movements and treating hard stool otherwise, it leads to the recurrence of the condition. Homeopathy helps the patient of anal fistula if it recurs even after surgical removal in the past.
Best Homeopathic Medicines for Anal Fistula
Best homeopathic remedies to cure anal fistula are Hepar Sulph, Silicea Terra and Myristica Sebifera.
Hepar Sulph – Homeopathic Medicine for Fissure in Anus with Intense Pain
Homeopathic medicine Hepar Sulph works well in treating anal fistula associated with extreme pain. It acts well in cases where the area around the peri-anal region is hard, swollen and highly inflamed, sore and very sensitive to touch. In most of the cases, the pain becomes worse at night. Cold makes the pain worse. Other symptoms may include throbbing or beating sensation around the anus. In addition, the discharge of pus from the anal fistula may be bloodstained and the smell of the matter is decaying in nature. The person may also experience fever with chills.
Silicea Terra – Ideal Homeopathic Remedy for Fistula with Copious Pus Discharge
Homeopathic medicine Silicea is an ideal homeopathic treatment for anal fistula when it is associated with copious pus discharges. At times, the blood may also be present with pus discharge. The smell of the discharge is highly offensive and putrid. The discharge is associated with peri-anal swelling. Silicea is also useful in treating anal fistula when the discharge is brownish and associated with constipation. Silicea is also prescribed in dealing with hardness/indurations left around the anus after the healing of an anal fistula.
Myristica Sebifera – Top Rated Homeopathic Treatment for Anal Fistula
Homeopathic medicine Myristica Sebifera is another homeopathic remedy to cure anal fistula. It is a natural remedy of plant origin and is prescribed for many suppurative conditions such as anal fistula. This medicine acts well in absorbing the pus and cures anal fistula. Use of this homeopathic remedy prevents the need for surgery in cases of fistula.
Other Significant Homeopathic Medicines for Fistula
Apart from the above three remedies, there are plenty of other important medicines which can be used to cure anal fistula.
Let's check them one by one according to their characteristics:
Thuja Occidentalis – Homeopathic Medicine for Fistula with Burning Sensation Around the Anus
Homeopathic medicine Thuja is a useful homeopathic remedy for fistula associated with burning and pain around the anus. Soreness around the anus also occurs. Soreness and the burning last all day. It is also prescribed when there is a stitching pain in the peri-anal region as from needle pricking may also appear. Peri-anal pains become worse after walking. Apart from the above symptoms, offensive sweat around the anus may also occur.
Calcarea Sulph – Effective Homeopathic Remedy for Anal Fistula with Thick Yellow Discharges
Homeopathic medicine Calcarea Sulph is also useful to cure anal fistula when it is associated with thick and yellow discharge. The discharge often contains pus and in some cases, blood may also occur. Pain is also the major symptom in the anal area.
Paeonia Officinalis – Well Ranked Homeopathic Cure for Fistula with Constant Oozing of Fluid
Paeonia Officinalis is another best suited homeopathic remedy to treat anal fistula. It is prescribed when there is persistent oozing of fluid from the anal track is present. The pain is also present in the anus region and the smell of the fluid is extremely offensive in nature. The condition gets worse by sitting. Biting sensation and itching around the anus may also present. Homeopathic remedy Paeonia Officinalis is also ideal medicine to cure anal fissures and piles.
Calcarea Phos – Homeopathic Medicine for Fistula Which is Painless
Homeopathic medicine Calcarea Phos works well in cases of painless anal fistula. Blood and pus discharge from anal fistula is also present in such cases. These discharges can be associated with burning or warm sensation around the anus. Anal fistula alternating with chest problems also leads to the selection of this medicine Calcarea Phos. It gives rise to the healing process of anal fistula and provides relief fastly.
Berberis Vulgaris – Homeopathic Cure for Anal Fistula Along with Shooting Pain
Berberis Vulgaris is another homeopathic medicine for fistula when there is shooting pain around the anus. Furthermore, a stitching pain around the anus region also leads to the selection of Berberis Vulgaris. The skin around the anus is very sore and it is associated with itching in such patients. The itching gets worse in the evening.
Hydrastis Canadensis – Homeopathic Treatment for Anal Fistula With Constipation
Homeopathic remedy Hydrastis Canadensis is ideal for fistula when it is associated with constipation. In addition, it makes the healing process speedy and also regularizes the bowel movements. This homeopathic medicine works well in cases when persons with chronic obstinate constipation who are unable to pass stool for a number of days, those for whom pain lasts for hours after poop, those with severe pain while passing the poop, and for those with burning and smarting pain in the rectum and around the anus.
Causticum – Homeopathic Remedy for Fistula with Pulsating Pain
Homeopathic medicine Causticum works well in fistula when there is a pulsating pain around the anus is present. The pulsations are intense in nature in the perineum. The fistula of the anus discharges blood, pus and serum. Hemorrhoids may also be present with anal fistula. Hemorrhoids are large, hard and swollen in nature.
Note: Medicines mentioned here are for information purpose only. Kindly do not self-medicate.
Click the Whatsapp Button to Contact us.
You can write about your problem To Dr. Arsalan Rauf and receive a reply on How Homeopathy can help in treating your disease or illness.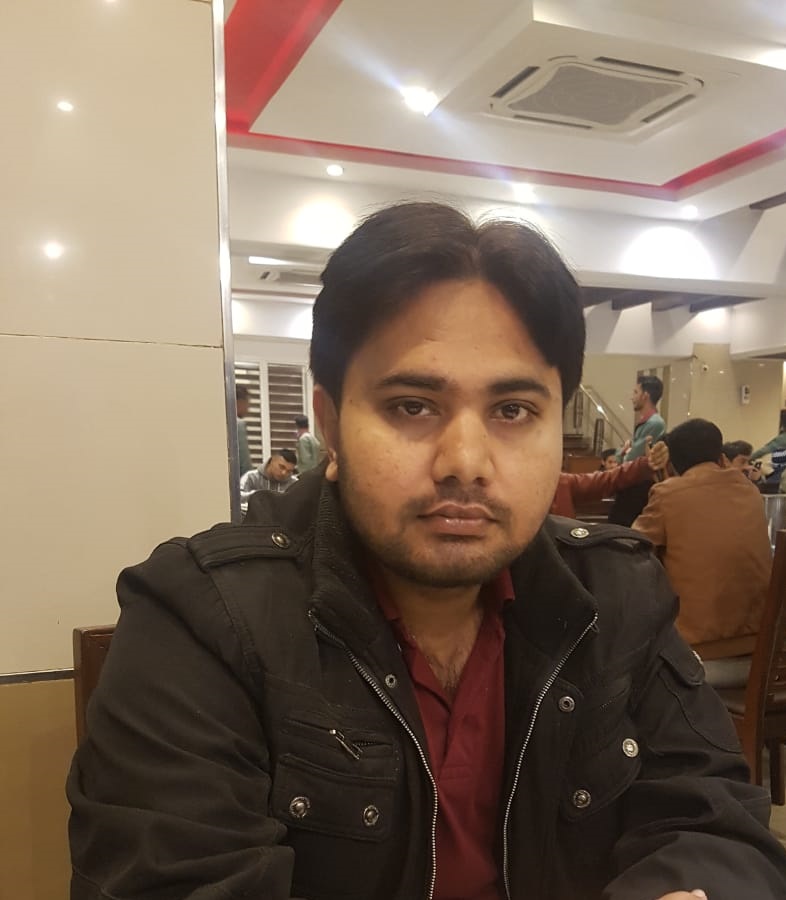 I had accomplished D. H. M. S in 2008, I have been into practice (in Rawalpindi & Islamabad) for more or less 14 years. During my practice, I have been treating acute as well as chronic disorders. I had also completed MHS (Masters of Human Sexuality) in 2014 from SAIHS. Covid-19, Dengue fever, Genetic Disorders, Auto-immune Diseases, Sexual dysfunctions and disorders in males as well as females attract my attention, therefore, I love to solve these cases.
Apart from Homeopathy, I am M.A in English Literature from Punjab University. I have been teaching English at Post Graduate National College Rawalpindi for 7 years. So I am holding two noble professions. I have written more than 7000 articles on different subjects. To be more specific I have authored different websites as well.