Homeopathic Medicine for Unwanted Hair – (Hirsutism) or Facial Hair
In this post, I shall discuss the best homeopathic medicine for unwanted hair or top homeopathic remedies for hirsutism.
Best Homeopathic Medicine for Unwanted Hair – Unwanted Hair Treatment in Homeopathy
What is Unwanted Hair or Facial hair Growth or Hirsutism?
Unwanted facial hair is also known as hirsutism that refers to unwanted male pattern hair growth in face of women. it should be noted that the presence of thin, slight, light-colored hair on the face is a normal thing. Unwanted facial hair or hirsutism results in thick, dark and follows the male pattern of hair growth. Hirsutism is a medical term for unwanted hair or facial hair growth. It can also become the cause of hair growth on thighs, chest, abdomen and back in females.
Symptoms of Hirsutism
Unwanted hair appear on the body of women where they do not commonly have them including chest, face and back.
Acne
Balding
Deepening voice
Increased muscle mass
Decreased breast size
Loss of hair from head
Irregular menstrual cycle
Obesity around the mid abdomen
Enlargement of the clitoris
Causes of Unwanted Facial Hair or Hirsutism
Overproduction of androgens like testosterone can be the primary cause of hirsutism or unwanted hair in women. Androgens are hormones present in both female and male bodies. The amount of androgens is lower than in females as compared to males. When the level of androgens rises in women, it results in unwanted facial hair.
Polycystic Ovary Syndrome or PCOS. Hormonal imbalance is the most common cause of unwanted hair that can result in obesity, irregular periods, infertility and at times results in multiple cysts.
Cushing's Syndrome.
Congenital Adrenal Hyperplasia
It seldom occurs in the ovaries which can cause unwanted hair.
Certain medications can also cause unwanted hair.
Risk Factors
Family History. It also runs in families.
If you are obese then the production of androgen increases that can make the hirsutism worse.
Complications
It can result in constant embarrassment, low self esteem and distress in females. It often leads to depression.
Homeopathy and Unwanted Hair
In Homeopathy, Homeopathic medicines for unwanted hair can help the human body to restore its healing process.
Homeopathic Medicine for Unwanted Facial Hair
Homeopathic treatment for unwanted facial hair takes into consideration all the symptoms and treats the condition on a long term basis. There are several homeopathic medicines that correct the hormonal imbalance to give ideal results in some cases of unwanted hair. Unwanted facial hair gets reduced during the course of the medications and there are no side effects. Homeopathic remedies for unwanted hair are prescribed on individual basis because it depends on the individual symptoms. A detailed case analysis is needed in every case to select the ideal homeopathic medicine.
Homeopathic Medicines for Unwanted Facial Hair
Oleum Jecoris Aselli – Homeopathic Medicine for Unwanted Facial Hair
Oleum Jec in homeopathy, is an ideal homeopathic medicine to cure the facial hair on the chin.
Natrum Mur – Homeopathic Remedy for Unwanted hair on Upper Lips
Natrum Mur is another homeopathic medicine for unwanted hair or unwanted facial hair on the upper lips.
Calcarea Carb – Homeopathic Medicine for Unwanted Facial hair in Obese Females
Calcarea Carb is an ideal homeopathic medicine for unwanted facial hair in obese women where the patient craves for boiled eggs.
Read more:
Pulsatilla Nigricans & Sepia Succus – Unwanted hair Treatment in Homeopathy
Homeopathic remedies Pulsatilla and Sepia are prescribed to treat unwanted facial hair due to the menstrual irregularities. They are also suitable remedies to treat unwanted hair in cases of polycystic ovarian syndrome.
Read more:
Note: Medicines mentioned here are for information purpose only. Kindly do not self-medicate.
Fill the Comment Form below.
You can write about your problem To Dr. Arsalan Rauf and receive a reply on How Homeopathy can help in treating your disease or illness.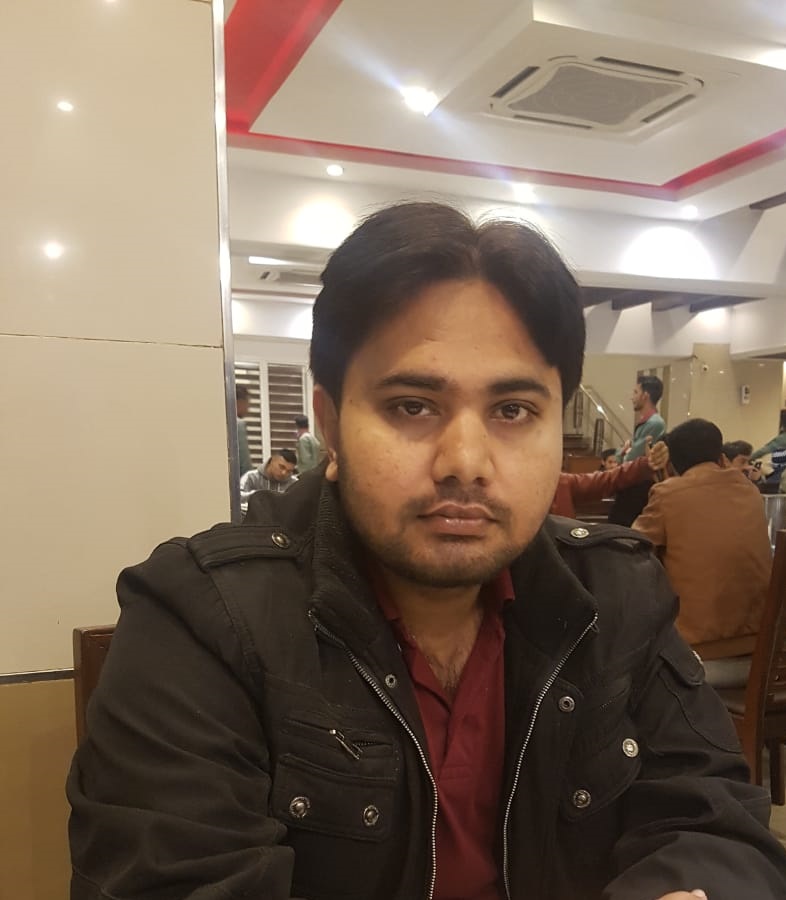 I had accomplished D. H. M. S in 2008, I have been into practice (in Rawalpindi & Islamabad) for more or less 14 years. During my practice, I have been treating acute as well as chronic disorders. I had also completed MHS (Masters of Human Sexuality) in 2014 from SAIHS. Covid-19, Dengue fever, Genetic Disorders, Auto-immune Diseases, Sexual dysfunctions and disorders in males as well as females attract my attention, therefore, I love to solve these cases.
Apart from Homeopathy, I am M.A in English Literature from Punjab University. I have been teaching English at Post Graduate National College Rawalpindi for 7 years. So I am holding two noble professions. I have written more than 7000 articles on different subjects. To be more specific I have authored different websites as well.