Homeopathic Medicine for Allergic Rhinitis – Remedies & Treatment
Best Homeopathic Medicine for Allergic Rhinitis – Remedies and Treatment in Homeopathy
What is Allergic Rhinitis?
Allergic Rhinitis is an allergic disorder that occurs because of the exaggerated immune response to specific allergens such as pollen. Allergic Rhinitis is also known as hay fever and the symptoms it contains are similar to the common cold. Despite its name of hay fever, it does not have a fever. It is the fifth common disease in the USA.
What are the Symptoms of Allergic Rhinitis?
Common symptoms of Allergic Rhinitis are:
Runny nose
Nasal congestion
Stuffy nose
Watery eyes
Itchy throat
Itchy eyes
Allergic conjunctivitis
What are the Causes of Allergic Rhinitis?
Allergic Rhinitis takes place when the immune system considers a harmless substance as a threat. Therefore, it produces histamine which is a chemical that defends the human body from that allergen. It leads to the symptoms of Allergic Rhinitis.
Factors that Triggers or Worsen the Condition:
Grass pollen
Cat saliva
Mold
Dust Mites
Wind
Humidity
Perfumes
Cigarette smoking
Chemicals
Cold temperatures
Air pollution
Hairspray
Fumes
What are the Types of Allergic Rhinitis?
There are two types of Allergic Rhinitis or Hay fever – seasonal and perennial. The seasonal type of Allergic Rhinitis takes place during a particular season when specific plants pollinate whereas the other type occurs throughout the year is the second type that is, perennial. In addition, perennial type of people with Allergic Rhinitis is allergic to one or more allergens. These symptoms will need a safe mode of treatment where homeopathy comes in handy.
Risk Factors:
Genetic Factors: If a family member is suffering from Allergic Rhinitis then the risk is higher.
Other allergies like Asthma.
Gender & Age: It is common in boys before adolescence and after adolescence, it is common in females.
Exposure to cigarette smoke in the early years of life gives rise to the risk.
Birth date: people who born during the high pollen season are more likely to get Allergic Rhinitis.
Homeopathy and Allergic Rhinitis
Homeopathic remedies for Allergic Rhinitis have an edge over the conventional mode of treatment because of its holistic approach to cure. In conventional mode of treatment, they use antihistamines and steroids which have harmful side effects for both children and elderly people. Homeopathic remedies are safe and secure because they are made from natural substances.
In Allergic Rhinitis, the immune system of your body gets upset due to overreaction to the allergens available in the air. So, it is our body's immune system that considers a harmless substance as harmful and as a result, it releases chemicals and produces symptoms. Homeopathic mode of treatment enables the self healing process of the immune system. The objective of homeopathic treatment is to strengthen the immune system of the body rather than weaken it. Homeopathic remedies will optimize the overactive immune system to cure the problem.
Best Homeopathic Medicines for Allergic Rhinitis
Allium Cepa, Sabadilla, Natrum Mur, Kali Bichromium and Arsenic Album are the top rated and recommended homeopathic remedies to cure Allergic Rhinitis.
Arsenicum Album works well in cases of Allergic Rhinitis where there is a thin, watery and excoriating discharge. Allium Cepa is an ideal homeopathic medicine for Allergic Rhinitis when it sets in or during spring season. Homeopathic medicine Sabadilla shows remarkable results in sneezing with a runny nose; tickling in the nose, dry and itching. Kali Bich comes in handy when there is a nasal obstruction with distress and fullness at the root of the nose is present with Allergic Rhinitis.
Gelsemium & Allium Cepa – Homeopathic Treatment for Allergic Rhinitis in Spring
Allium Cepa and Gelsemium are the top rated homeopathic remedies for Allergic Rhinitis during the spring season. Homeopathic medicine Gelsemium works well in Allergic Rhinitis when it occurs with every change of weather especially spring with sneezing in the morning. Allium Cepa shows effective results in Allergic Rhinitis when it occurs in spring season along with copious watery discharges and sneezing. Furthermore, these symptoms also occur when entering a warm room.
Top Homeopathic Remedies for Allergic Rhinitis with Sneezing
Sabadilla, Allium Cepa and Camphor are the best homeopathic remedies to treat Allergic Rhinitis with sneezing. Sabadilla works well in cases of hay fever when there is marked sneezing. Allium Cepa shows remarkable results when the sneezing becomes worse when entering into a warm room and while rising from the bed. Homeopathic medicine Camphor shows excellent results when the patient is very sensitive to cold and inhaled air that seems to be cold.
Homeopathic Treatment for Allergic Rhinitis with Nasal Blockage
Arum Triphyllium, Nux Moschata and Ammonium Carb are the best homeopathic medicines to cure Allergic Rhinitis with nasal blockage. Arum Triphyllum is an ideal homeopathic medicine for nasal blockage with soreness of the nostrils, constant picking at the nose until it bleeds, especially in kids. Ammonium Carb is another useful medicine when stoppage arises during the night along with long coryza with a continuing desire to sneeze. Homeopathic remedy Nux Moschata is prescribed when the nose is dry and blocked and the patient has to breathe through the mouth.
Homeopathic Medicine for Allergic Rhinitis Occurring Annually
Kali Phosphoricum and Psorinum are the best homeopathic remedies for Allergic Rhinitis occurring annually. Psorinum is beneficial when Allergic Rhinitis returns every year on a regular basis. Kali Phos is ideal medicine to cure Allergic Rhinitis associated with violent sneezing and nervous irritability. Kali Phos and Psorinum are used as prophylactic remedies for Allergic Rhinitis.
Homeopathic Remedies for Allergic Rhinitis in Asthmatic Patients
Arsenic Album, Allium Cepa and Iodum are the top rated homeopathic medicines for Allergic Rhinitis in people having asthma. Arsenic Album is prescribed for Allergic Rhinitis in people suffering from asthma that gets worse during sleep and asthma from suppressed eruptions. Allium Cepa is another useful medicine for Allergic Rhinitis when it is suppressed by antihistamines that reach the lungs. Homeopathic medicine Iodum is selected for asthma patients when they breathe heavily and experience shortness of breath on the least exertion or talking
Homeopathic Medicine for Allergic Rhinitis with Runny Nose
Arsenic Album, Sabadilla and Ambrosia are excellent homeopathic remedies for Allergic Rhinitis with running nose. Sabadilla is an ideal medicine for fluent coryza that gets worse from the odor of flowers and even thinking of flowers leads to the discharge. Homeopathic medicine Arsenic Album works well when there is a thin, watery and excoriating discharges come from the nose. Ambrosia is used when the patient has a runny and watery nose with nose bleeding.
Arundo & Wyethia – Homeopathic Treatment for Allergic Rhinitis with Itching
Wyethia and Arundo are remarkable medicines for Allergic Rhinitis having itching. Arundo is ideal for Allergic Rhinitis where annoying itching is present in the nostrils and roof of the mouth. Homeopathic medicine Wyethia works well in cases of itching when it is present in the posterior areas.
Homeopathic Remedies for Allergic Rhinitis with Eyes Symptoms
Euphrasia, Allium Cepa and Ruta are the ideal homeopathic cure for Allergic Rhinitis where eye symptoms are also involved. Euphrasia is a top rated homeopathic remedy for Allergic Rhinitis when the eyes have water all the time. This medicine also works well in cases of bland coryza and acrid lachrymation. Homeopathic medicine Allium Cepa works well when lachrymations are bland and nasal discharges are acrid. Irritation, pain and foreign body sensation in the eyes are cured with the help of Ruta.
How to Manage Allergic Rhinitis
Do not hang clothes outside to dry where they can trap pollens.
Avoid peak times for pollen exposures.
Wash your clothes and bed linens in hot water.
Use a scarf while going out in the dust.
Note: Medicines mentioned here are for information purpose only. Kindly do not self-medicate.
Fill the Comment Form below.
You can write about your problem To Dr. Arsalan Rauf and receive a reply on How Homeopathy can help in treating your disease or illness.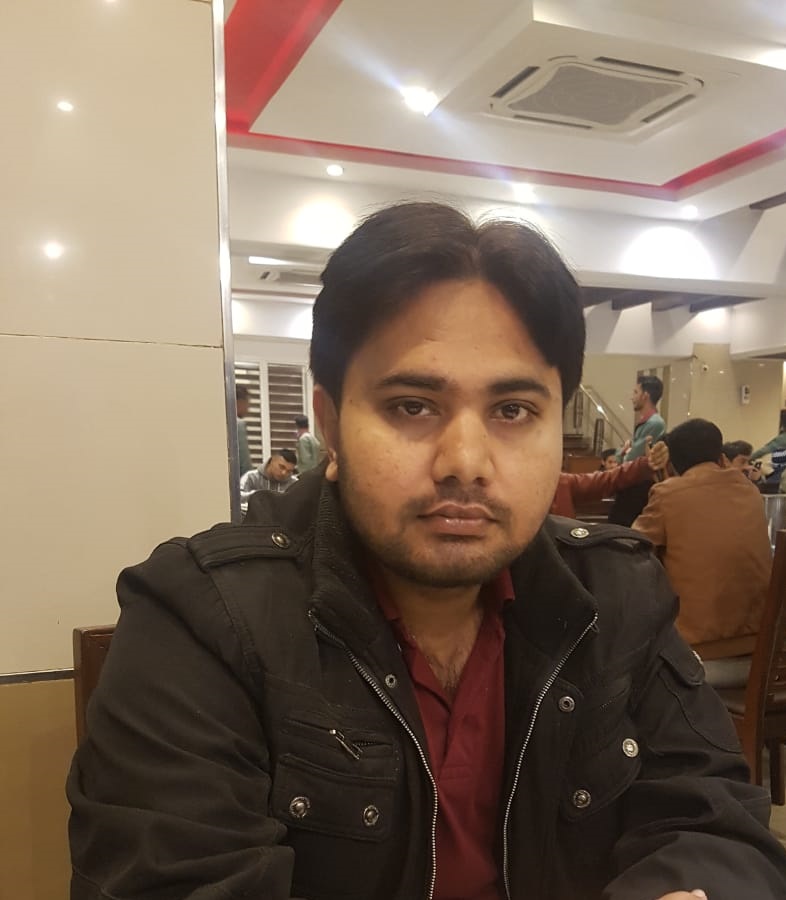 I had accomplished D. H. M. S in 2008, I have been into practice (in Rawalpindi & Islamabad) for more or less 14 years. During my practice, I have been treating acute as well as chronic disorders. I had also completed MHS (Masters of Human Sexuality) in 2014 from SAIHS. Covid-19, Dengue fever, Genetic Disorders, Auto-immune Diseases, Sexual dysfunctions and disorders in males as well as females attract my attention, therefore, I love to solve these cases.
Apart from Homeopathy, I am M.A in English Literature from Punjab University. I have been teaching English at Post Graduate National College Rawalpindi for 7 years. So I am holding two noble professions. I have written more than 7000 articles on different subjects. To be more specific I have authored different websites as well.