Homeopathic Medicine for Goiter – Remedies & Treatment in Homeopathy
Best Homeopathic Medicine for Goiter – Homeopathic Treatment for Goiter
What is Goiter?
Goiter is a condition that refers to an abnormal enlargement of your thyroid gland. The thyroid gland produces two major hormones which are T3 and T4. These hormones have the ability to control the metabolism of the body. In cases of goiter, the thyroid hormones may increase or decrease, they may remain normal as well. It is located right below the Adam's apple.
What are the Symptoms of Goiter?
The signs and symptoms of goiter vary from person to person. In most of cases, there are no symptoms at all.
Swelling in the neck
Difficulty in swallowing
Difficulty in breathing due to pressure from the enlarged gland
Constricted or tight feeling in the throat
Coughing
Hoarseness of voice
Other Symptoms can be a result of the underlying condition including Hyperthyroidism and Hypothyroidism:
Hyperthyroidism or Overactive Thyroid can Cause:
Sensitive or intolerance to heat
Nervousness
Palpitations
Hyperactivity
Increased appetite
Increased sweating
Tremors
Anxiety
Scanty periods or menses
Hypothyroidism or Under Active Thyroid Can Cause:
Cold intolerance
Fatigue
Hair loss
Heavy menses
What are the Causes of Goiter?
Iodine Deficiency: It is the main cause of goiter because it is necessary for the production of thyroid hormones.
Grave's Disease: When your thyroid gland produces more than enough thyroid hormone aka Hyperthyroidism. In Grave's disease, antibodies attack your thyroid gland which are produced by your own immune system and in the end, your thyroid swell.
Hashimoto's Disease: It is another autoimmune disorder like Grave's disease that damages your thyroid so it results in hypothyroidism.
Thyroid Cancer
Thyroiditis (inflammation of thyroid gland)
Nodules in goiter (solitary nodule, multinodular goiter)
Pregnancy
Who is at Risk of Goiter?
People living in areas where iodine is short
Being female (females are more likely to get thyroid disorders)
Age (after 40)
Autoimmune disease history
Pregnancy
Radiation Exposure
Medications
Smoking
Homeopathic Treatment of Goiter
Homeopathic mode of treatment gives an ideal treatment for goiter and you can save yourself from surgery. There are plenty of homeopathic remedies available to cure goiter. The ideal homeopathic medicine can be selected after going through the detailed case history and analysis of a person's symptoms. Homeopathic remedies have the ability to reduce the swelling around the thyroid gland and also manage the attended symptoms. When there is an autoimmune origin of the disease is present, this mode of treatment helps you to optimize your immune system to eradicate the disease.
Homeopathic Remedies for Goiter
Calcarea Carb – Best Homeopathic Medicine for Goiter with Enlarged Thyroid Gland and Slow Metabolism
Homeopathic medicine Calcarea Carb works well in cases of goiter where thyroid gland of a person is enlarged but underactive with slow metabolic system. This homeopathic medicine will work well where sluggishness of all body functions is present. Tiredness, slowness on the mental and physical level is present. There are other different symptoms that indicate the usage of this medicine, it includes obesity. The patient of this medicine is obese and goes on gaining weight even he/she has a normal appetite. Secondly, the patient of this medicine is chilly along with marked intolerance to cold. Calcarea Carb also acts well in cases of goiter related to women, women who experience goiter suffer from prolonged and profuse periods.
Additionally, the patient of Calcarea Carb also experiences chronic constipation too. The main symptoms which are important to take into consideration are craving for eggs, profuse sweating on the scalp, desire for indigestible things including lime, chalk, and pencils.
Iodum – Top Rated Homeopathic Remedy for Goiter with Hyperthyroidism and Accelerated Metabolism
Iodum is another top rated homeopathic medicine for goiter. It is prescribed in cases of enlarged thyroid or hyperactive thyroid where the metabolism of the body is accelerated. The thyroid gland of the patient may become hard with its enlargement. Even the metabolism of the patient is increased in Iodum but still he goes on losing weight after consuming a lot of food in goiter. The patient does not gain weight even with an increased appetite.
In addition, the person who needs Iodum feels very hot and constantly in need of cool air. Such people are restless, nervous, hurried, impulsive with extreme mental excitement. Furthermore, this homeopathic remedy is also beneficial for goiter where tachycardia is present with a rapid, accelerated pulse rate. The least exertion gives rise to palpitations. It is also beneficial for women suffering from goiter where chronic amenorrhea (absence of menses) is present. The rest of the symptoms of this medicine are chronic diarrhea with weakness, protruding/bulging eyes, deep and hoarse voice.
Fucus Vesiculosus – Efficient Homeopathic Treatment for Goiter
Homeopathic medicine Fucus Ves is another effective medicine to cure goiter. It provides excellent results in bulky people experiencing enlarged thyroid gland. It is also an ideal homeopathic medicine to treat goiter when it is non-toxic in nature.
Lycopus – Homeopathic Remedy for Toxic Goiter
Homeopathic medicine Lycopus is an ideal medicine to cure toxic goiter. It is an ideal medicine to cure protruding eyeballs in goiter patients along with heart involvement. Lycopus is also considered an ideal homeopathic remedy for goiter when there is breathlessness and inability to exert in any kind of work is present.
Natrum Mur – Another Homeopathic Cure for Goiter
Natrum Mur stands among the top rated homeopathic remedies for goiter. If selected after taking the complete history of the patient, it gives ideal results in patients of goiter. Homeopathic remedy Natrum Mur is an ideal choice for patients who have reserved, introvert personalities and likely to get depression with weeping spells and sentiments of loneliness. Restlessness, nervousness and irritability are high among such people. In addition, they are emaciated physically and the neck shows maximum thinning. Weakness and excessive exhaustion are also present with the condition.
The eyes of the person also show protrusion. This homeopathic medicine also works well in cases of tachycardia and palpitations because of goiter as well. Palpitations are violent in nature and shake the entire body and they become worse with exertion or sentiments. Natrum Mur is also useful in dealing with cases of women with goiter. It can help to regulate the irregular menses of the patient. The patient of this medicine shows intolerance to heat and cannot bear the sun. Furthermore, the patient of this medicine may also crave for salt while treating the goiter.
Spongia – Best Homeopathic Treatment for Goiter with Enlarged, Swollen Thyroid Gland
Homeopathic medicine Spongia works well in cases of goiter when the thyroid of the patient is enlarged and swollen. The chin of the person also swells along with the thyroid gland. Applying pressure on the thyroid gland causes pain. In addition, the person who needs this medicine also experiences suffocative episodes occurring from time to time. Tickling, dry cough in goiter affectees can also be cured with this homeopathic medicine.
Homeopathic Remedies for Simple Goiter
Simple goiter stands for the condition in which thyroid gland of the patient is enlarged without any increase or decrease in thyroid hormone levels and metabolism of the person remains normal. Simple goiter contains diffuse, nodular and colloid goiter. Top rated homeopathic medicines for simple goiter are Fucus Ves, Bromium and Calcarea Iodata.
Fucus Ves is prescribed for obese patients. Calcarea Iod is an ideal choice for enlarged thyroid at the time of puberty. Bromium is an ideal choice among the homeopathic medicines when thyroid gland is enlarged and has stony hardness.
Homeopathic Medicines for Toxic Goiter
Toxic goiter stands for enlargement of thyroid gland that displays signs of hyperthyroidism/thyrotoxicosis with increased metabolism in the body. It includes toxic nodular goiter and diffuse toxic goiter (Grave's disease). The main symptoms of hyperthyroidism are:
Tremors of hands
Heat
Irritable mood
Shortness of breath
Restlessness
Tiredness
Scanty menses in women
Palpitations
The best homeopathic remedies for toxic goiter are Iodum, Natrum Mur, Phosphorus, Lycopus and Spongia. Protruding eyeballs are also available in Grave's disease. These homeopathic medicines for goiter are ideal if selected after taking the complete history and individual symptoms of the patient. The best medicine can be selected after talking with the patient.
Homeopathic Treatment for Thyroiditis
In thyroiditis, the thyroid gland of the person is enlarged and the metabolism is also troubled. Thyroiditis includes De Quervain's thyroiditis, silent thyroiditis and Hashimoto's thyroiditis.
Hashimoto's thyroidism displays the picture of hypothyroidism. In hypothyroidism the main signs and symptoms are:
Weight Gain
Tiredness
Heavy menstrual flow in females/women
Slowness
Sensation of cold
The main medicines to treat such condition are Alumina, Lycopodium, Calcarea Carb and Graphites. The selection of medicine depends on the individual case and constitutional symptoms are taken into consideration while prescribing a medicine.
Note: Medicines mentioned here are for information purpose only. Kindly do not self-medicate.
Fill the Comment Form below.
You can write about your problem To Dr. Arsalan Rauf and receive a reply on How Homeopathy can help in treating your disease or illness.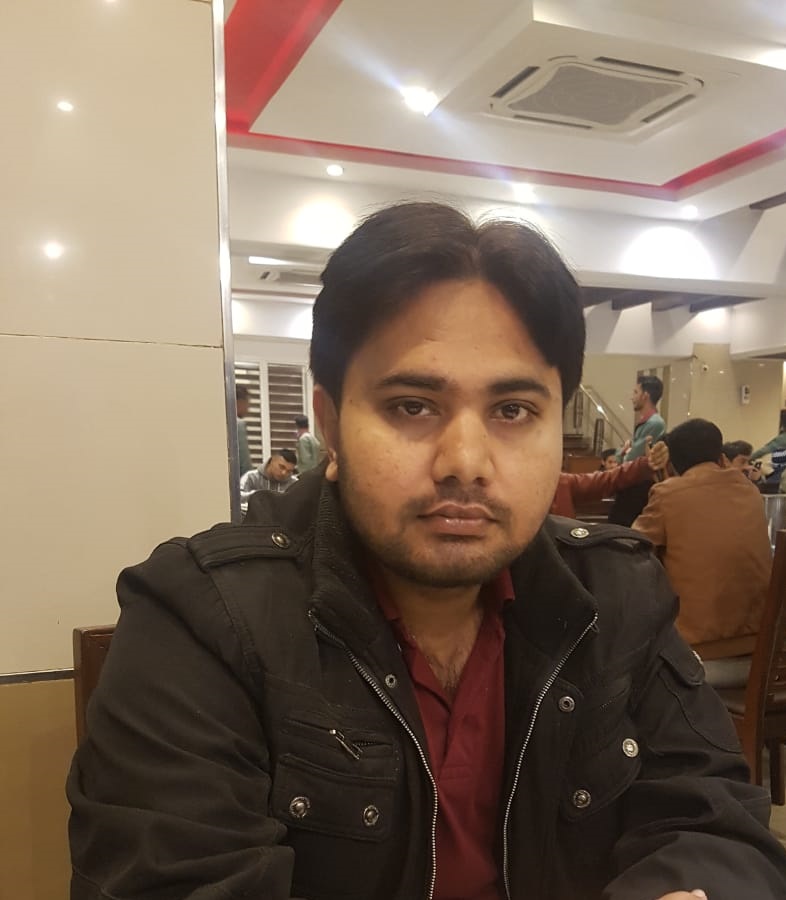 I had accomplished D. H. M. S in 2008, I have been into practice (in Rawalpindi & Islamabad) for more or less 14 years. During my practice, I have been treating acute as well as chronic disorders. I had also completed MHS (Masters of Human Sexuality) in 2014 from SAIHS. Covid-19, Dengue fever, Genetic Disorders, Auto-immune Diseases, Sexual dysfunctions and disorders in males as well as females attract my attention, therefore, I love to solve these cases.
Apart from Homeopathy, I am M.A in English Literature from Punjab University. I have been teaching English at Post Graduate National College Rawalpindi for 7 years. So I am holding two noble professions. I have written more than 7000 articles on different subjects. To be more specific I have authored different websites as well.