Natural Homeopathic Treatment for Scanty Periods
What are Scanty Periods?
Scanty or light periods is a medical condition that affects females and the medical term for this condition is hypomenorrhea. Light periods can arise once in a while and it is not a matter of concern for females. Any changes occur in the menstrual flow associated with pelvic pain for several months is a matter of concern so you should concern a doctor. Homeopathic medicines for scanty periods are natural and help the patient in a natural way. Homeopathic remedies Pulsatilla, Sepia and Graphites are the best homeopathic remedies for light periods. These natural medicines can improve the menstrual flow by taking care of the underlying cause that is causing scanty menses.
What are the Causes of Scanty Periods?
There are a lot of causes that contribute to scanty periods including:
Age: If you are in your teenage years, the length of the period and flow can vary. On the other side, a woman can experience light periods during her perimenopausal period due to hormonal imbalance.
Weight: Being underweight is another factor that can disturb the menstrual cycle.
Eating Disorders: Anorexia nervosa and bulimia are two types of eating disorders that can disturb your periods. They can also result in low body weight.
Over Exercising: Women who are athletes and do excessive exercise on regular basis can also be affected.
Stress: If you are stressed, it may cause scanty periods.
PCOS (Polycystic Ovarian Syndrome): This condition causes obesity, acne, facial hair and result in infertility.
Ovulatory menstrual cycle
Use of oral contraceptive pills that prevent the egg from releasing
Use of intrauterine devices (IUD's)
In rare cases, it can be a result of Asherman's syndrome (formation of scar tissue in the uterus cavity)
Breastfeeding
Pregnancy can cause spotting as well as amenorrhea
If you have lost a ton of blood during pregnancy
What are the Symptoms of Scanty Periods?
You need to be concerned if you have the following symptoms:
You have a light bleeding, spotting-like
You bleed for fewer than 2 days
Your periods are missed for one or more times
Frequent light periods
What are the Risk Factors?
If you are a young woman
Stress
Breastfeeding
Homeopathic Treatment of Scanty Periods
Homeopathic mode of treatment is a natural way to treat scanty periods. Since homeopathic remedies are produced from natural substances, therefore, they cure the condition without any side effects. Homeopathic remedies are prescribed individually for every case after taking into account the complete symptoms of a patient.
Homeopathic Medicines for Scanty Periods
Pulsatilla – Natural Homeopathic Remedy for Scanty Periods
This medicine is taken from the fresh plant of Pulsatilla Nigricans commonly regarded as Windflower. It belongs to the natural order of Ranunculaceae. Pulsatilla is a natural medicine to improve the menstrual flow in patients suffering with scanty periods. The patient of this medicine generally tends to have scanty and late menses. Additionally, the periods are mostly present in the daytime and may change appearance. The cases of suppressed menses are also treated well with homeopathic medicine Pulsatilla.
Menstrual colic with restlessness and chilliness may also be felt with scanty menstrual flow. The colic may result in vomiting. The woman needing Pulsatilla may be sad and want to weep during menstruation. Leucorrhea may be associated with the previous complaint and it occurs before or after periods. Pulsatilla is one of the best homeopathic remedies to cure scanty periods in cases of polycystic ovarian syndrome.
Sepia – Effective Homeopathic Medicine for Scanty Periods with Irregular Menstrual Cycle
Sepia is another natural remedy for scanty as well as irregular periods. The female requiring Sepia always has a scanty menstrual flow and the menses may be too early or too late. A bearing down pain is another characteristic of medicine. Pain in the back, abdominal distress and constipation may occur before the periods. The patient may also complain of acne on the face before periods. A feeling of sadness is also present with persistent headache may occur during the menstrual cycle. Homeopathic medicine Sepia is also prescribed in cases of infertility in women suffering from scanty and irregular menses.
Lachesis – Homeopathy for Scanty Periods with Blackish Flow
Lachesis is a highly recommended medicine for scanty periods with a blackish flow. The female needing Lachesis may have an offensive flow and the menses last for a shorter period (at times less than an hour). There is marked ovarian pain that may occur during periods. Additionally, the nature of the pain is sharp, shooting, pressing or stitching in nature. Pain in the small of the back and labor-like pains may also occur during periods.
Graphites – Natural Homeopathic Medicine for Scanty & Painful Periods
Graphites is an effective treatment for scanty periods as well as painful periods. The main symptom to indicate this medicine is bad colic during the periods. Furthermore, there are abdominal spasms, gripping, colicky or labor-like pains in the uterus with back and hip pain are also present. Ovarian pain may also present which is tearing in nature. A sensation of heat in the abdomen may also be felt. The flow of the periods may be thick or thin, pale or dark-colored. The menses also last for a shorter period. Other associated symptoms are pain in the vagina with dryness.
Natrum Mur – Homeopathic Treatment for Scanty Periods Followed by Profuse Flow
It is another ideal homeopathic remedy for menses that are scanty for a day or two followed by the profuse flow. The flow gets profuse during the night. Cutting pain in the groins is also present with uterine cramps. Irritability, pressing headache, sadness, anxiety occur before periods. Homeopathic medicine Natrum Mur is also ideal in cases of scanty menses as well as delayed menses in anemic women. It is also prescribed in cases of sterility in females with complaint of late and scanty periods.
Ignatia – Effective for Scanty, Stringy Periods with Dark Clots
Homeopathic medicine Ignatia is prescribed in cases where the menses are scanty and stringy with dark clots. During menses, cutting, gripping uterine colic may present. Uterine spasms seem to become better by applying pressure. Burning heat in the vagina before periods may be experienced. The rest of the symptoms are anxiety, palpitation, heaviness in the head, sensitivity to light, extreme prostration before and during periods is experienced.
Conium – Natural Homeopathic Remedy for Scanty Periods of Shorter Duration
Conium is another helpful homeopathic medicine to treat scanty periods that are brief. The female who needs this medicine tends to get late menses that are delayed by two to three months. Additionally, the patient experiences pain in the hypogastric region (central part of the abdomen) radiating to the thigh and legs. Soreness and pain in the breast before menses is another associated symptom. The breast pain gets worse while walking and leucorrhea may attend periods.
Kali Carb – Homeopathic Medicine for Scanty Menses with Pungent Odor
Kali Carb is a natural homeopathic remedy to consider for scanty menses with a pungent odor. In cases needing Kali Carb, the flow of menses may be acrid in nature. There may be symptoms that occur before the onset of periods including hot flashes, a feeling of chilliness and shooting/violent colicky pains over the abdomen. Additionally, a headache, sleepiness, lethargy and aching pains in small of back may also present during the menstrual cycle.
Viburnum Opulus – Natural Treatment for Scanty Menses that Last Few Hours
Viburnum Opulus is made from the fresh bark of a plant known as High Cranberry. It belongs to the family of Caprifoliaceae. This homeopathic medicine works well in cases of scanty menses that last only for a few hours. Blood may have an offensive odor and it is thin and light-colored in nature. Cramping uterine pains are associated with menses. The pain from the uterus tends to extend down the thighs. Nausea and nervous restlessness may also be felt with the previous feature. Before the onset of periods, there may be an excruciating pain in the uterus or bearing down sensation, prolonged pain in the sacral region and sharp, shooting pain in the ovaries.
Manganum Aceticum – Natural Cure for Scanty, Early Periods
Manganum Aceticum is a natural remedy to cure scanty as well as early menses. The onset of menses is too early and the flow of the periods is also scanty in nature. The menses are pale-colored and last only for two days. This homeopathic remedy is also recommended for scanty and early periods due to anemia.
Note: Medicines mentioned here are for information purpose only. Kindly do not self-medicate.
Click the Whatsapp Button to Contact us.
You can write about your problem To Dr. Arsalan Rauf and receive a reply on How Homeopathy can help in treating your disease or illness.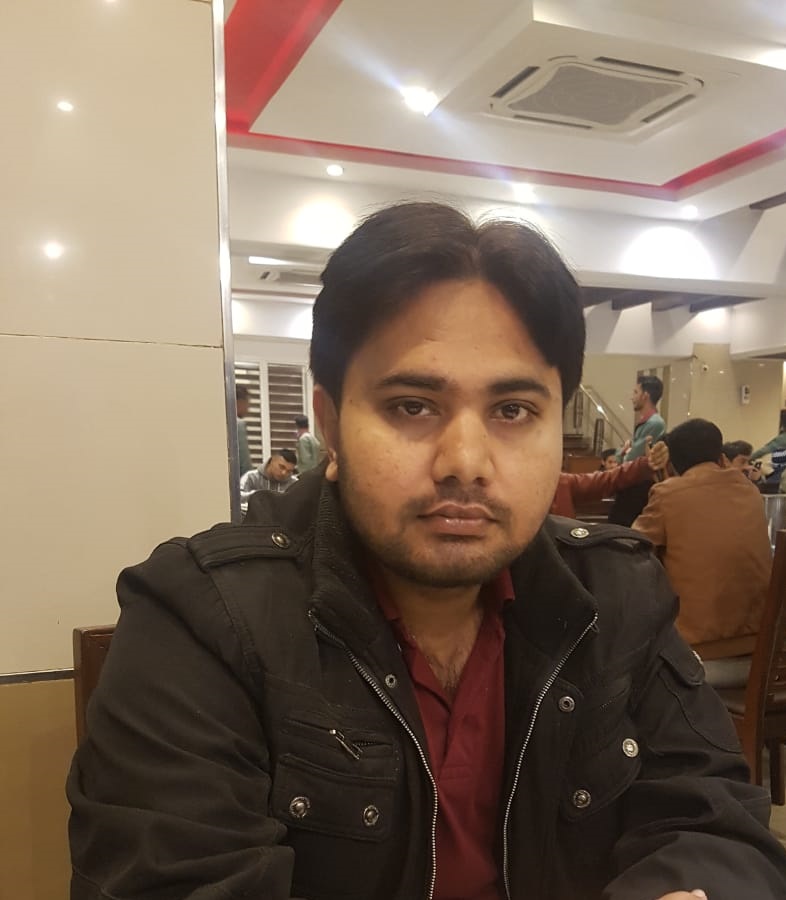 I had accomplished D. H. M. S in 2008, I have been into practice (in Rawalpindi & Islamabad) for more or less 14 years. During my practice, I have been treating acute as well as chronic disorders. I had also completed MHS (Masters of Human Sexuality) in 2014 from SAIHS. Covid-19, Dengue fever, Genetic Disorders, Auto-immune Diseases, Sexual dysfunctions and disorders in males as well as females attract my attention, therefore, I love to solve these cases.
Apart from Homeopathy, I am M.A in English Literature from Punjab University. I have been teaching English at Post Graduate National College Rawalpindi for 7 years. So I am holding two noble professions. I have written more than 7000 articles on different subjects. To be more specific I have authored different websites as well.